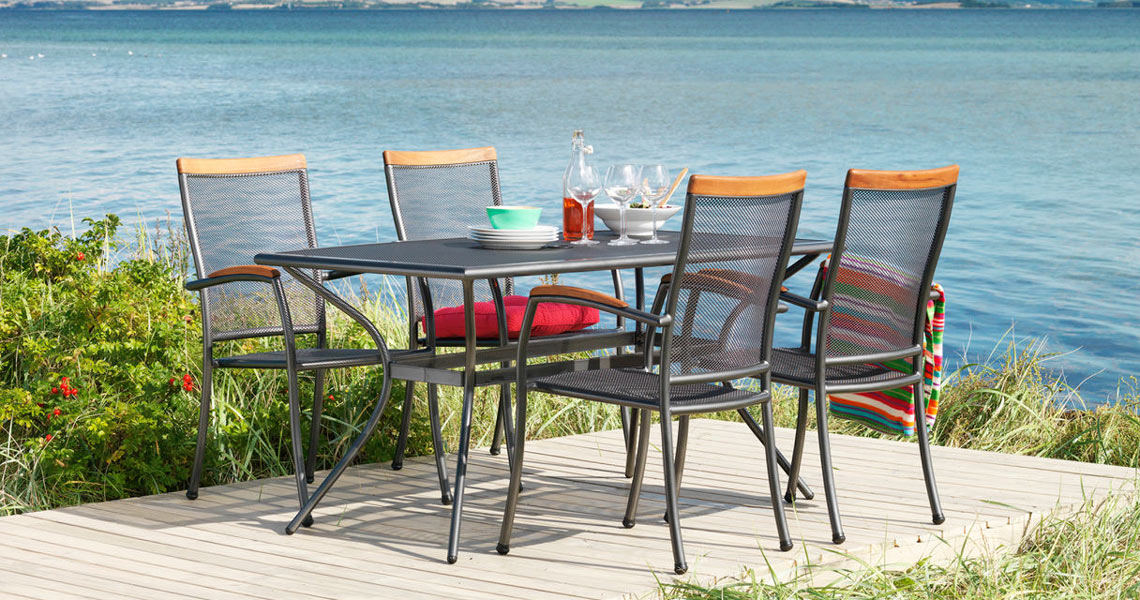 Garden Furniture For You : Garden Seat Ideas
Last Updated on January 22, 2023
Most of the homeowners often forget that their garden could be a hub for relaxing and entertainment. Enjoying a cup of coffee outdoor with your partner or friends is a great affair for your soul and health. To make your leisure time more exciting, we bring you a garden furniture buying guide. Here, we will talk about several factors that you should consider while revamping your garden sitting area.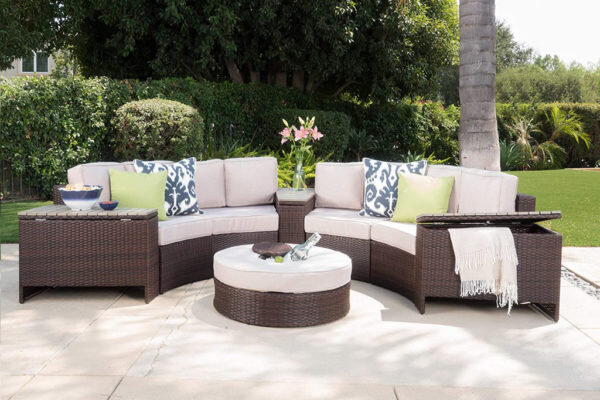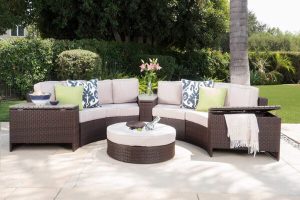 Useful Buying Guide Of  Garden Furniture For You
Decide on a budget: You can either spend a lot or buy garden furniture that is very expensive. Invest your money wisely, it's what we can recommend. Check the built quality and material of the furniture. Can it last for long? Can it withstand the weather for long? In other words, decide the price depending upon the built quality.
Know your usage: How are you planning to use garden furniture? Will you use it for breakfast, lounging or both? How many members are in your family? Do you need to spend extra on extra sets? These questions will let you know about the number of structures required in the garden.
For instance, you can go for a coffee table and couple of chairs if you are living with your partner. On the other hand, you need to add a few more benches and dining table, in case of extra members.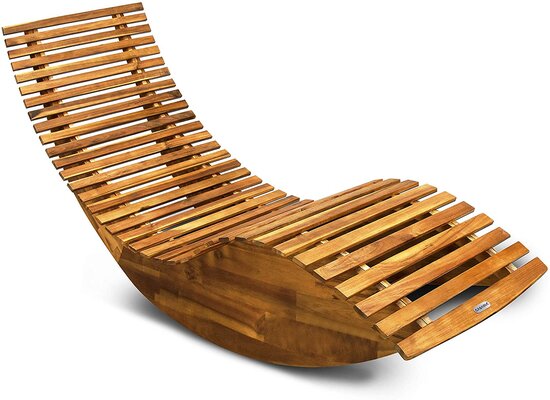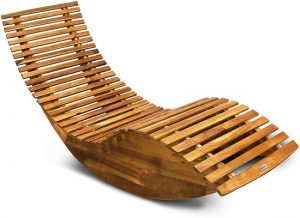 Think about storage: Stackable and foldable chairs are suitable for outdoor sitting areas because they consume comparatively less storage space. A coffee table or bench should be lightweight so that you can easily take it to the garden shed. If you cannot store them indoor, then use a cover to protect them from rain and sun rays.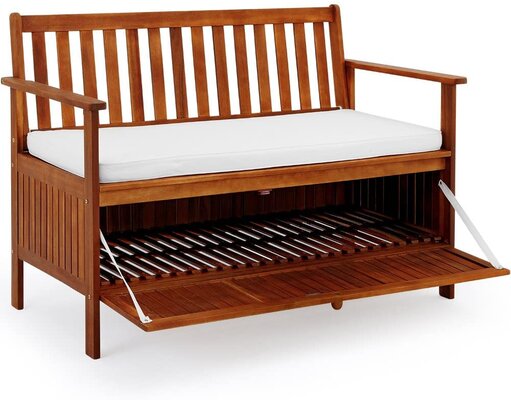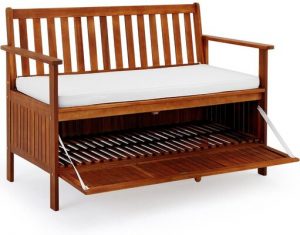 Built quality and maintenance: It's a bright idea to check the durability of the furniture pieces you are ordering. Prefer metal made garden furniture and makes sure they're built is rust or corrosion-free. Keep in mind that waterproof fabrics with UV protection are recommended for outdoor furniture.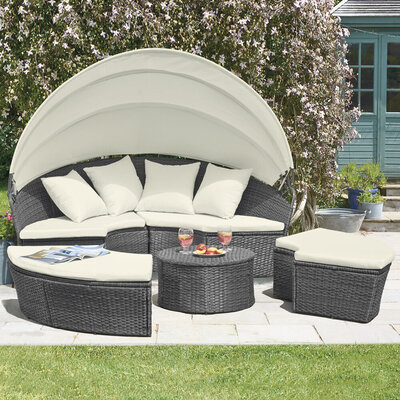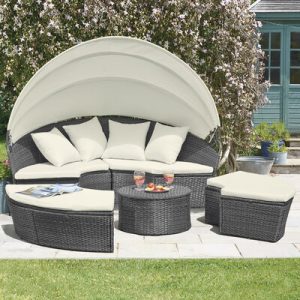 Maintaining outdoor structures takes time. So, it's better to choose removable and washable covers. Cleaning process of the frame should be also easy. If the covers are not washable, then you should be able to use a spot cleaning process.
Look for comfort: We think that the outdoor sitting arrangement should look and feel like a part of your home. We always prefer luxurious and soft sofas and chairs indoors, so why don't you try the same in the garden? Check the cushions, their density, width and available space to keep you comfortable.
Garden chairs
Most likely you will place a table and some chairs around it, which depends upon the number of users. So, we will talk about the garden seat ideas and how you can find the best chairs. Check for the following factors before investing in garden chairs.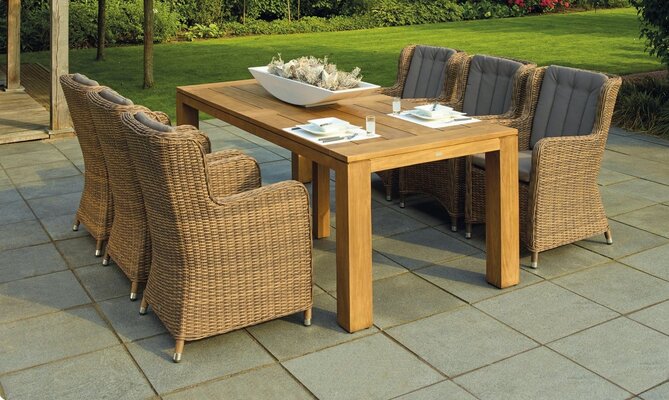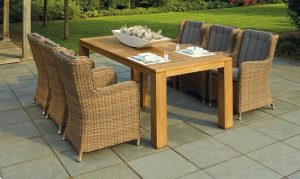 Look for lumbar support of 30 to 40 cm. Try to find a table and chair set that can be tucked in for secure storage. However, you need to check the overall footprint of a chair and make sure it matches with an existing table.
Foldable chairs and stackable chairs are great for outdoor usage. Another important factor to check is the weight of chairs. They should not be super light, otherwise, they will start flying on one fine British afternoon. As we were discussing earlier, look for rust-free steel or aluminium built.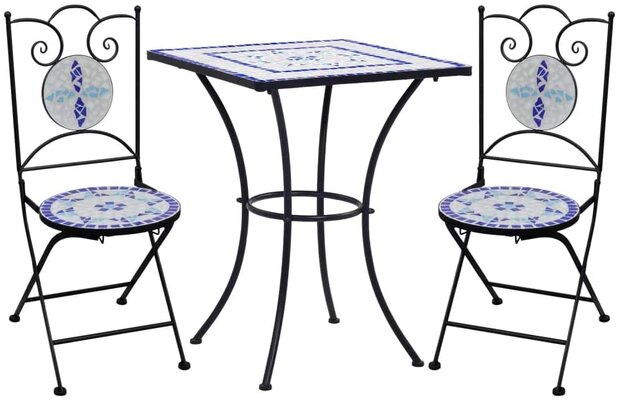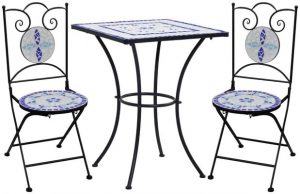 Garden Table
Measuring the length of a table should be your first step. It will decide how many users it can accommodate. You will find this information in the product description. Look for foldable tables, especially if you don't have enough storage space.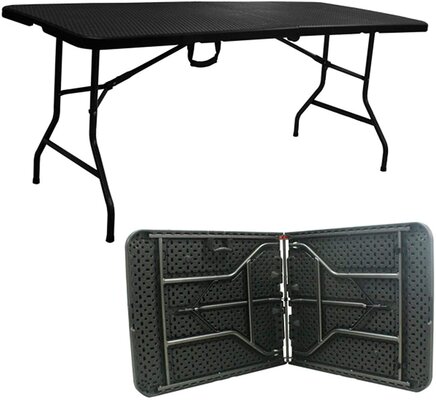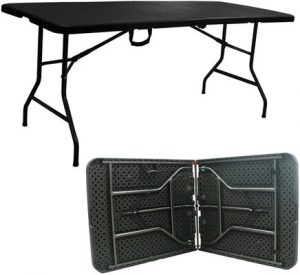 You should also check the shape of a garden table. For instance, a round table is perfect for small gardens or patios. Moreover, there are no restrictions on its corners or legs. A low garden table is useful if your primary purpose is dining.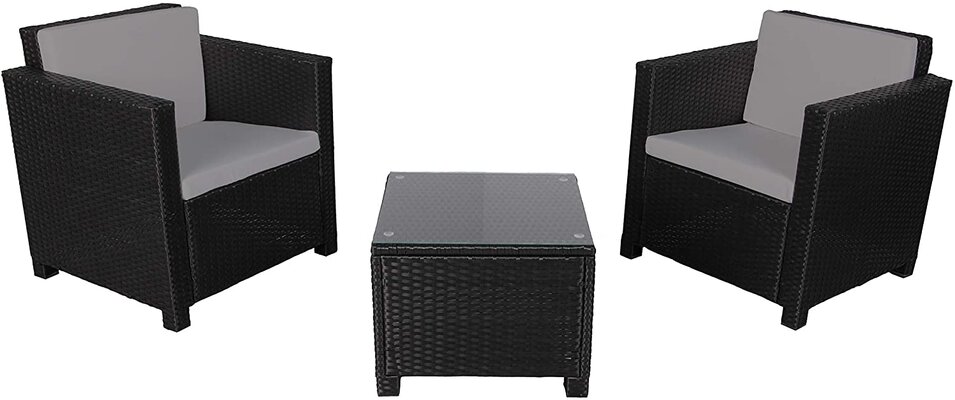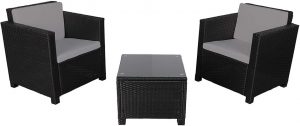 On the contrary, a rectangular or square-shaped table is suitable if you have a large garden. Such a structure will give you all the required space to enjoy tasty meals.
Garden Benches
If you want everyone to enjoy the evening, then a garden bench might be useful. Try a full-length bench in case you have a pedestal-style table. A bench with a backrest is comfortable but heavy. You can try such a structure if it's going to be stationary.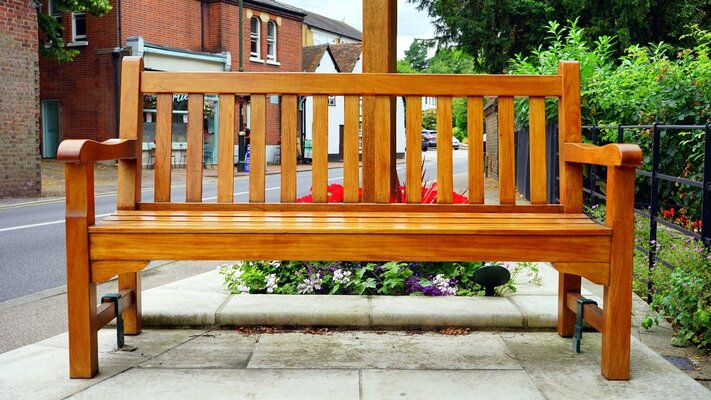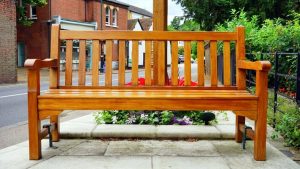 Backless benches are suitable if you need a versatile sitting solution for the patio or garden. A bench without a backrest is lightweight and hence easy to move as well as store. Garden corners tables are also great when you need a comfortable space outdoors.
A garden bench with storage underneath is suitable for storing the dining or breakfast items. Look for moisture resistant covers; something that's easy to clean and reuse. Polyester covers are great when we talk about outdoor furniture. It's strong, but you should not leave them alone to face the wrath of heavy rains and hot summers.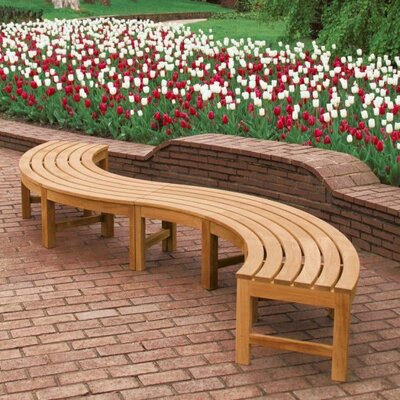 Clean the garden benches and its cushions using a vacuum. We do not recommend that you use any of the harsh detergents or chemicals on the fabric. Do not clean the cushions or its covers with a pressure washer.
Takeaways
We covered everything that you should know about purchasing garden chairs, tables, and benches. Check the available space, match the furniture dimensions, and make sure they all will fit. Garden furniture with storage is helpful to keep some of your belongings nearby.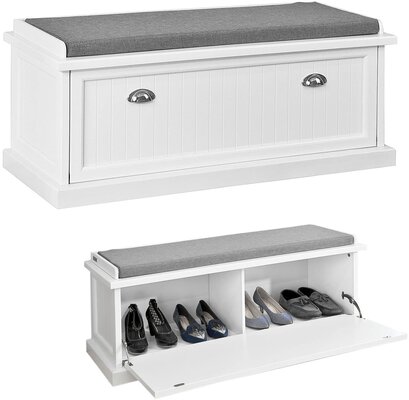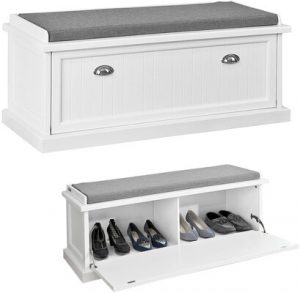 Knowing the height of the table, chair or any other price of the furniture will help you to know the comfort level it can offer. Above all, look for a durable item that's easy to maintain and is available in your budget.