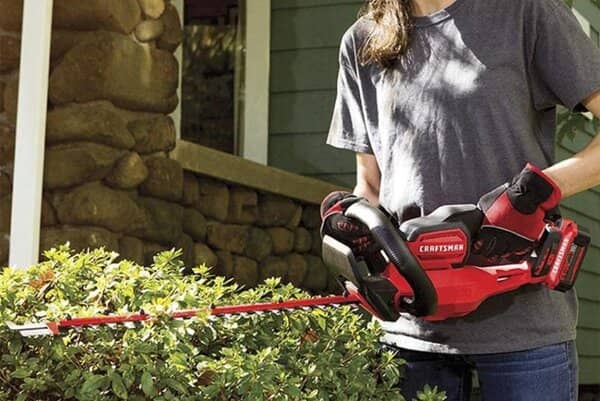 7 Benefits of a Cordless Hedge Trimmer
Last Updated on October 12, 2023
A cordless hedge trimmer comes with lots of benefits when compared to petrol or corded models. Unlike the petrol model, it is lighter, and that is why you can manoeuvre with ease. It makes it possible for you to every part of your garden due to its cordless freedom. Let's dig deeper into the benefits of this type of trimmer so that you can decide on whether to get it or not.
Benefits of a Cordless Hedge Trimmer
Cordless Freedom
The freedom you get with a cordless hedge trimmer is its greatest benefit. It is battery-powered meaning that you move to any part of your garden without any power cables trailing you. It prevents accidental cable cuts, which can be very dangerous to you. A cordless hedge trimmer eliminates the need for an extension box, hence, it is perfect for a large garden.
Lightweight and Easy To Use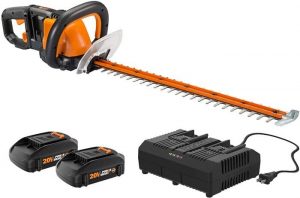 Since it does not require fueling, a battery-powered trimmer is very light. That is why its manoeuvre is as easy as ABC making it possible for you to get the best result with ease. You will be able to reach every part of tall and large hedges without much hassle.
Also, you will enjoy the flexibility of moving around your garden effortlessly so that trimming can be quick and effective. It does not vibrate like the petrol model, meaning that you will be more comfortable using it. You can use it for a long time without getting tired quickly, and that is why it is very popular among home managers.
Quiet Operation
Cordless trimmers are much quieter during operations, hence, they guarantee a more enjoyable environment as you trim your hedges. You don't need to worry about putting on ear protectors when working, and you will not disturb your neighbours, especially when your lawn is small.
Interchangeable & Replacement Batteries
Some models come with batteries that you can interchange with other products. This means that you can use your hedge trimmer battery with other home management products of the same voltage. Also, you can purchase extra spare batteries so that you won't experience any downtime when charging one battery. If your garden is large with many hedges, getting an extra battery is not a bad idea.
Extendable Reach
Most models come with an extendable handle so that you can conveniently trim tall hedges while standing on the ground. You can conveniently trim the top of hedges without using a ladder. Also, you won't need to bend down to trim awkward areas so that you can achieve maximum efficiency.
Longer Lasting With No Cumbersome Maintenance
Cordless trimmers last longer because you only need to swap batteries when one is not functioning properly again or requires a recharge. If you have a large garden, an investment in this type of trimmer is ideal. Also, it does not require heavy maintenance like the petrol model. You don't need to replace oil or filter, meaning that the cost of maintaining it is very low.
Greater Control
You will have greater control over a battery-powered trimmer because of its lightweight. Also, its weight is more balanced, hence, you can carry out the trimming task easily without getting tired quickly. It makes life easier because you will get your job done with utmost convenience.
Conclusion
After going through the benefits of a cordless hedge trimmer, you should be able to decide if you need one. We have reviewed top products that are very popular among shoppers so that you can make the right choice. You only need to compare their features to discover the product that will meet your expectations.