Best Presents For Gardeners 2022 UK
Last Updated on September 26, 2022
Have you ever tried to find one of the best gardenings presents for garden lovers? If yes, then you know how difficult it is to choose something that looks attractive, has several uses in the garden, and most importantly, it should be something that he or she will appreciate.
Whatever the relation is, a gift will make it stronger. Whether you need gardening gifts for dad, grandfather or any other friend we got that all. On this page, we have collected thirty-two fantastic gardening products that can be a tremendous gift for any occasion.
They are from various price categories, so even if you are not employed currently, you can purchase it from your pocket money; maybe for your grandfather, who is fond of gardening.
Best Presents For Gardeners 2022 UK
If you are looking for something special for one of your green-fingered relations or friend, then your search stops here. Read on to know something of the exciting gifts.
Best Gardening Presents UK Reviews
1. Redstone Hammock with Metal Stand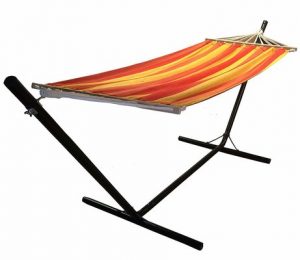 Gift something where he or she can relax in the evening after doing all the hard work in the garden. Made of woven cotton, it feels natural and maintains proper airflow to keep the user fresh.
Made of steel, the hammock has three height levels to adjust, and it's easy to assemble. It can be one of the best gardening gifts. However, it can only withstand a weight of up to 100 kg.
2. Wildlife World Bempton Bird Table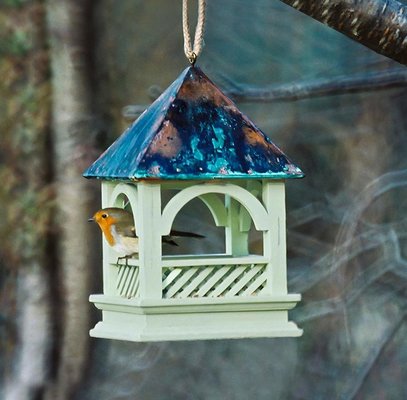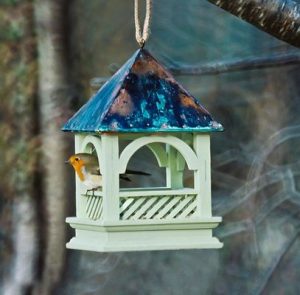 The attractive bird table can enhance the appearance of any garden. Its solid real verdigris copper roof protects it from all kind of weather, and hence it can be left out all round the year.
It has entries only for small birds, so the user will feel satisfied after watching them feed. One of the best gifts for gardeners who have everything.
3. Felco Deluxe Secateurs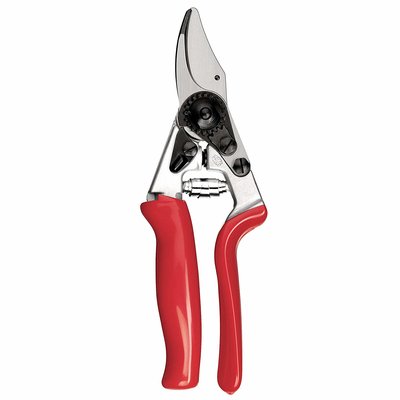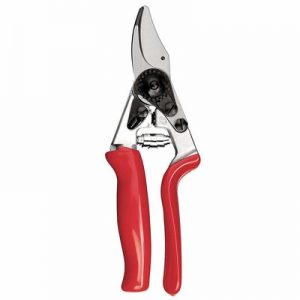 One of the most excellent tools for pruning, the Secateurs can be one of the top gardening gifts for someone who owns a garden with rose plants or similar breeds. Its rotating cutting blade eliminates any stress on arms after prolonged pruning. Moreover, it has a smaller head that gives you précised cutting close to the trunk.
4. ProFlex 390 Kneeling Pad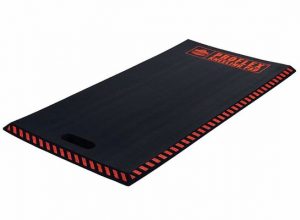 The comfortable kneeling pad from ProFlex provides support to your knees while you are busy in pruning or managing a flower bed. Nonconductive nature of the knee pad makes it useful in many other situations as well, so the user will find it very useful even if he or she is a grease monkey or someone who works on electrical components.
5. Hozelock Assembled Hose Cart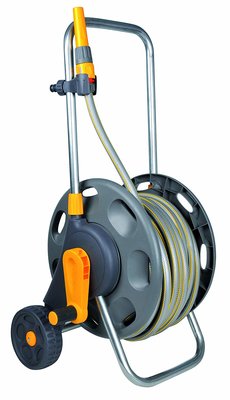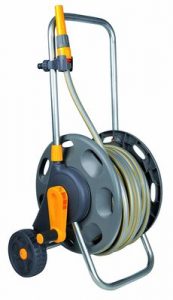 The cart includes a 50metre hose that can give complete access to a garden. It has an extra-large winding lever, so rewinding the pipe is also easy, even for the elderlies.
Due to robust adjustable towing handle, large wheels and steel axle, the movement is effortless. It has a wide stance that makes it stable. One of the best gifts for elderly gardeners.
6. Irrigatia Fully Automatic Solar Drip Watering System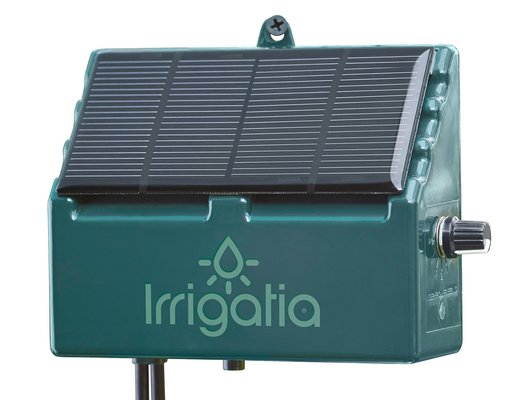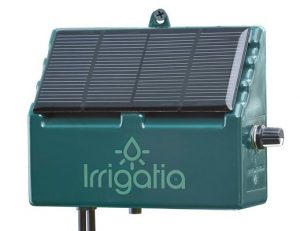 The automatic watering system can be beneficial in a garden, especially if someone has hanging plants on to a wall. Irrigatia does the same even if you are on holiday.
As it operated from solar energy, no need to connect the unit with an electric outlet. You can use up to 12 extensions with the main pipe.
7. Youshiko YC9360 digital weather station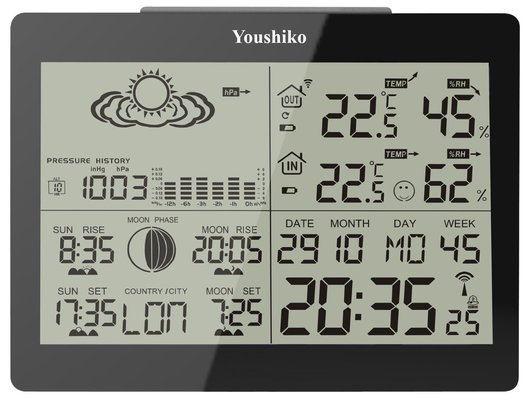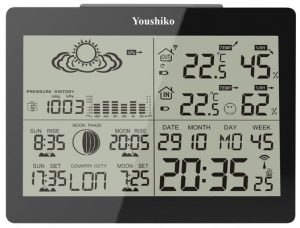 If someone has a farmhouse and he or she is planning to grow something, the digital weather station can be a perfect gift for them.
With the help of its weather forecast, the user can manage sowing and other plans. It also displays the humidity level indoors as well as outdoors.
8. Palram MYTHOS GREENHOUSE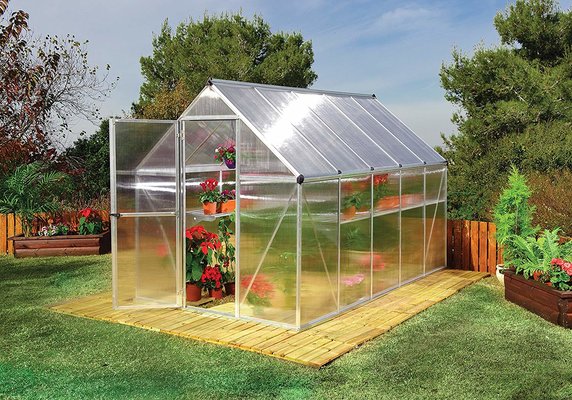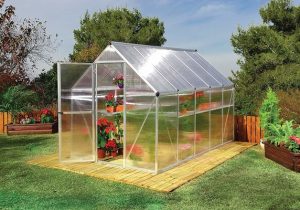 Made of virtually unbreakable polycarbonate panels and dust resistant sturdy aluminium frame, the greenhouse is UV protected. It's easy to assemble due to a slide and lock system. It is one of the Christmas presents for garden lovers.
Once assembled, it looks stylish in your garden or farmhouse. It also has a lockable door with magnetic latches for complete security. The height of 208 cm is sufficient for working and taking care of the plants inside the house.
9. Intex Octagonal Pure Spa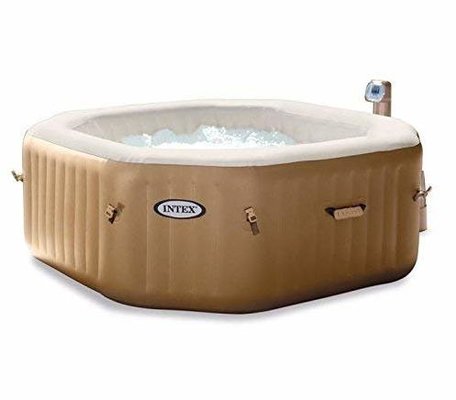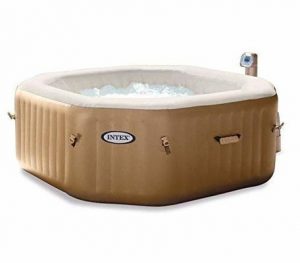 Most of us have to go out for Spa, but what if you can enjoy the sauna experience at your home? The Pure Spa, with a built-in water treatment system, gives you the luxury to enjoy Spa around your garden, swimming pool or at the farmhouse.
It's simple to use control system gives you comfortable water heating. If your wife or girlfriend loves to enjoy the sun in the open garden or lawn, and you are looking for one of the best gardener gifts for her, then Pure Spa is an enticing consideration.
10. All Seasons Fully Waterproof Pop up Gazebo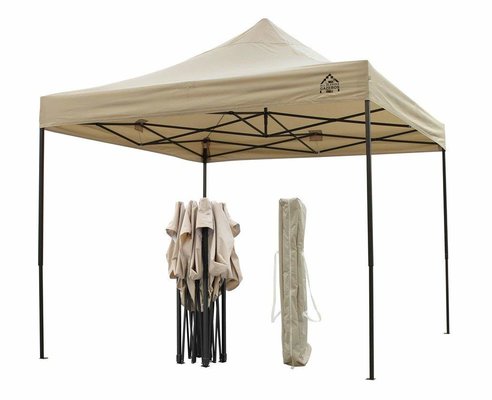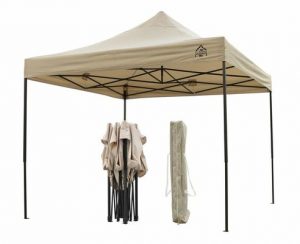 If you know people who like to relax in a garden or lawn, the pop-up gazebo can be one of the best gifts for them. It is waterproof and can be used on any surface.
It takes a couple of minutes to set it and once erected; it adds elegance to any of the green properties. The metallic frame is also weather-resistant and has adjustable heights.
11. Keter Factor Outdoor Plastic Garden Storage Shed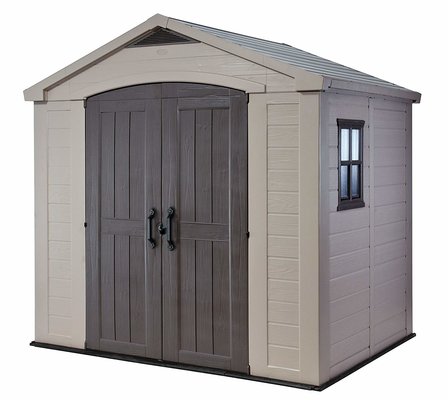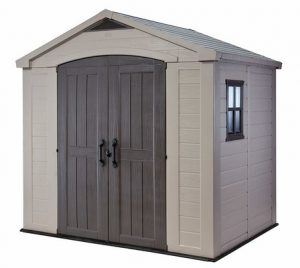 The elegant looking plastic garden storage shed made of durable steel reinforcement and weather-resistant plastic is ideal outdoor storage for the garden-related tools and equipment.
It has wide lockable doors, high ceiling, two shelves, windows, and ventilation vent. Massive duty floor panel keeps the moisture or water away and keeps everything safe inside. One of the best gifts for gardeners who own a large green area.
12. Adult Highback Beanbag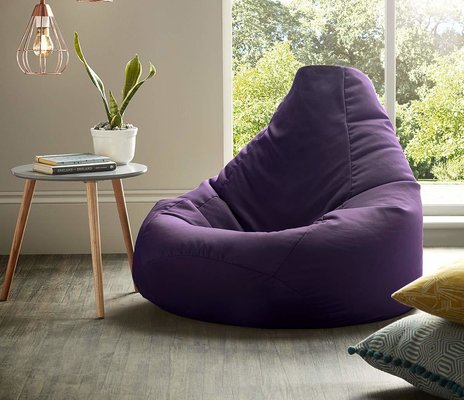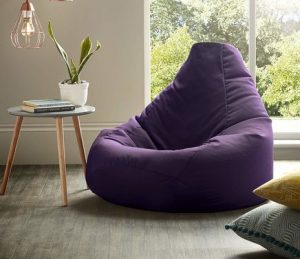 Everyone loves to lounge around a garden, lawn or swimming pool. The beanbag mentioned here is great for that. Apart from outdoors, you can also use the high quality polyester inside the house while watching television or hosting your guests. It is water-resistant, and it also has a fire-resistant coating on the back for added security.
13. Lay -Z-Spa Paris Hot Tub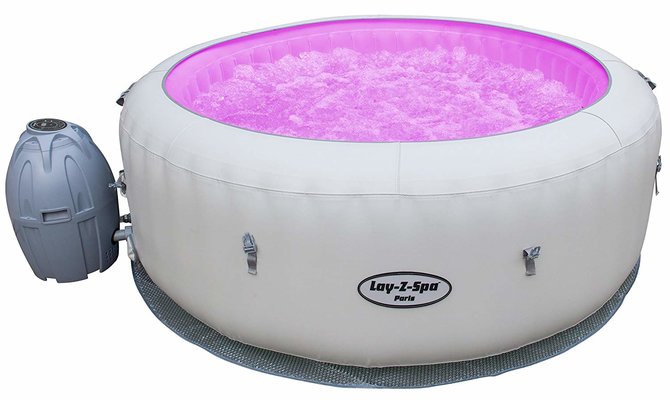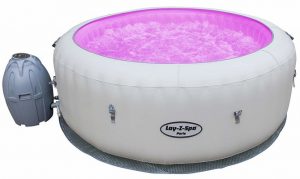 Relaxing inside a hot tub on the weekends is a great feeling. If the hot tub is placed in an open area like a garden or park, it doubles the enjoyment.
If you want to gift someone a similar feel, you can consider the hot tub from Lay-Z, which is one of the first to include LED lights that can be changed according to your mood.
14. Wicker Picnic Basket Set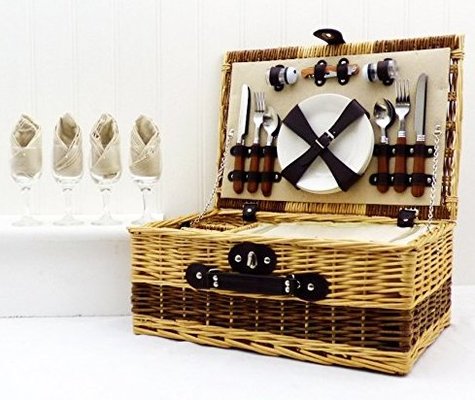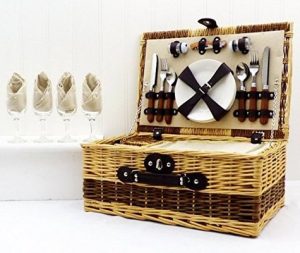 Gardeners love to spent time in between the plants and nature. You can gift the picnic basket to someone who always goes outdoors for camping, hiking or trekking.
The basket has a 4-person cutlery set and a food cooling chamber. Even if you are not going out, but want to enjoy the morning breakfast sitting in the park, it's helpful.
15. Garden Trading Aldsworth Shelf Ladder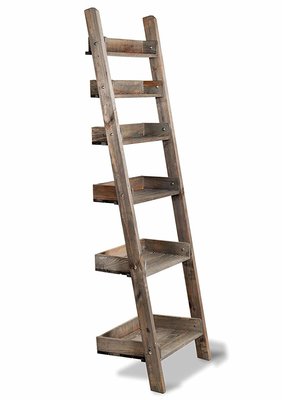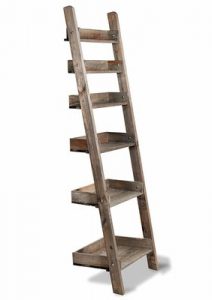 The rusty shelf ladder is a perfect storage solution for gardening tools. If you want, it can also add to the appearance inside a guest room. Each shelf has a width of 48 cm while the length decreases as you move high.
Keep in mind that the ladder will not last longer if placed out in the open. It's better to keep the storage ladder under a shed.
16. Greenfield Collection Super Deluxe Picnic Backpack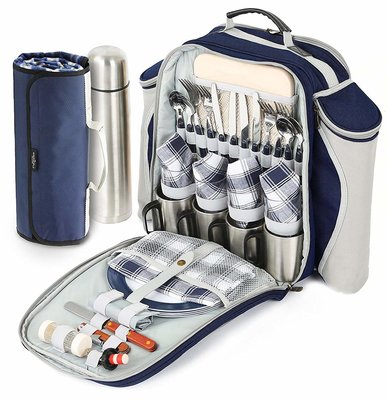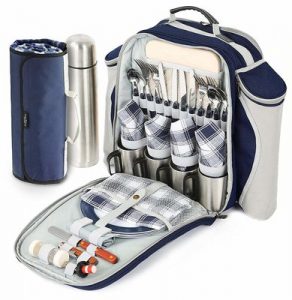 A perfect outdoor package for you and your family on a picnic spot, the backpack comes with accessories that can assist up to four individuals. It uses IceTech+ to keep the internal items cool or hot for up to 5 to 7 hours. Made of 600D Polyester, the backpack is expected to be your traveling partner for many years to come.
17. AeroGarden Harvest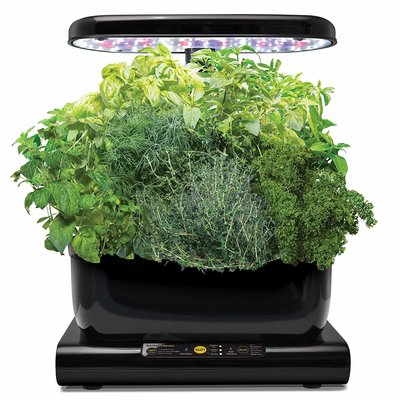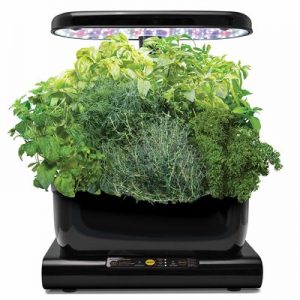 Enjoy homegrown herbs and spices using the Miracle-GroAeroGarden Harvest, which uses water and other necessary nutrients to grow plants. You can grow six plants at the same time in this indoor garden. There are 29 watt LED lights that facilitate photosynthesis resulting in natural growth.  It has an easy to operate control panel that reminds you to add water and other nutrients to the plants.
18. Vivere Double Cotton Hammock
With a space-saving steel stand and double hammock of your choice from cotton, polyester or weather-resistant Sunbrella, it can be used at any of the convenient locations without depending upon trees to attach a hammock. Present it to someone who enjoys relaxing near a garden, park or swimming pool.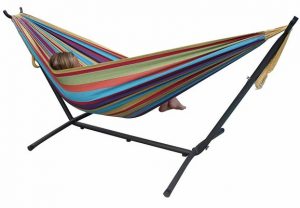 19. La Hacienda 58106 Camping Firebowl with Grill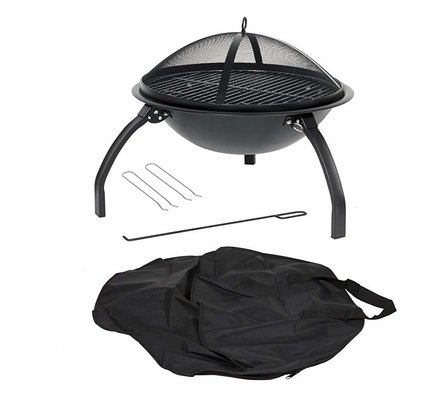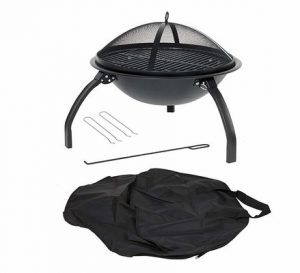 Park, camping site, or picnic, the versatile fire bowl allows you to cook anything irrelevant of the location. Made of durable steel, its legs are foldable for added portability. At a weight of 5 kg, you can easily carry it anywhere inside a vehicle. Moreover, the Firebowl also comes with a bag for easy storage.
20. Plant Theatre Essential Garden Tool Bag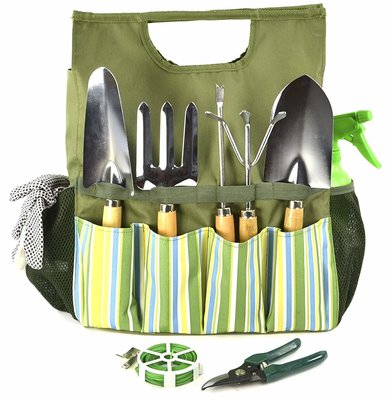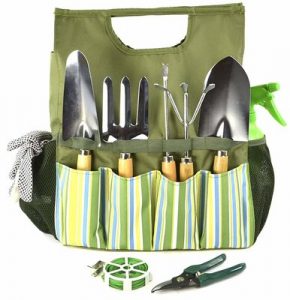 As the name suggests, the garden tool bag gives you many outer pockets to store all the garden tools. The waterproof bag includes hand trowel, weed popper, hand fork, bulb trowel, three-pronged cultivators and many smaller tools that can be helpful in daily gardening activities. All the mentioned tools and their bag comes in a gift box, so you know what to do with it.
21. Christow Wooden Potting Table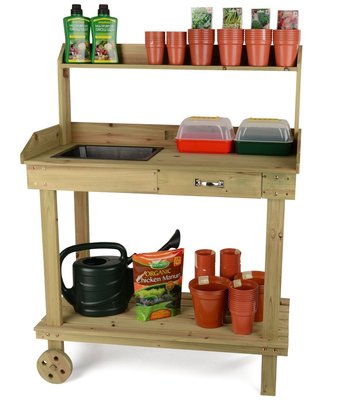 Here comes a potting table for your garden that you cannot resist. It comes with a removable potting tray to contain soil and compost. You can conveniently use the tabletop to keep the plants and fill it directly from the potting tray. It has a drawer to store tools, a narrow shelf on the top and a bottom shelf to place water cans, pots, and other gardening gifts.
22. Kingfisher Decorative Wall Planter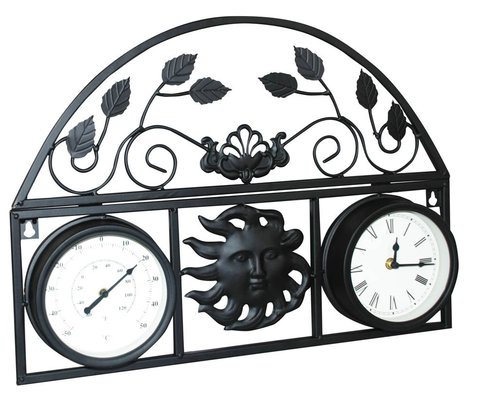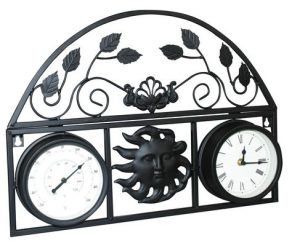 The robust wall planter comes with a clock and thermometer. Design of leaves on the top and a flower looking face in the middle will attract the gardeners even more. A user can hang it in the garden shed, patio walls or lawn. It works on two AA batteries, which is not included with the item.
23. Solid Wood Cart Wagon Wheel Garden Bench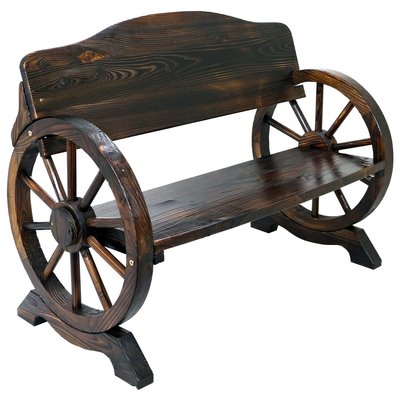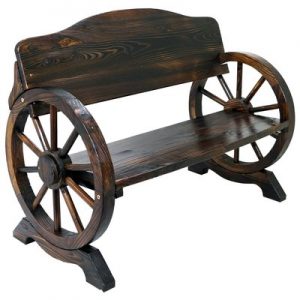 Made of durable wood, the garden bench can easily accommodate two individuals. Whether it's weekend evenings or mornings, this wooden furniture is one of the best places where you can sit and relax in your garden. It is easy to assemble and takes less time in the same.
24. Grow Light Garden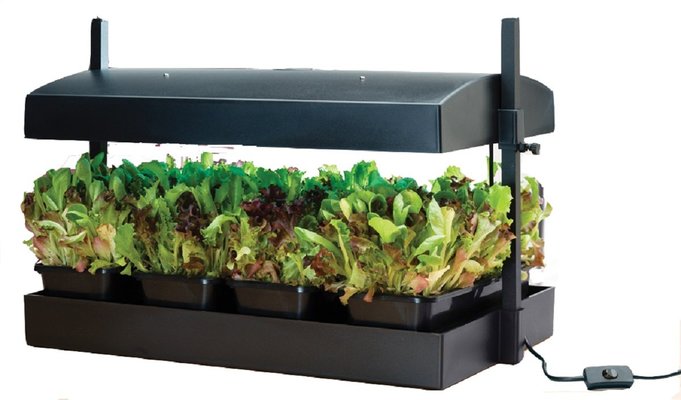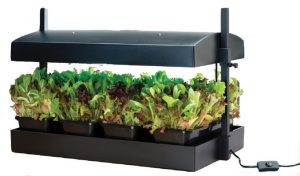 An indoor garden is essential for individuals who love plants to the core of their heart. So it can be one of the perfect gifts for serious gardeners. If you know someone who has similar feelings, then gift him a personal mini garden that comes with 24W fluorescent bulbs tested to run for 10000 hours. Flowers, herbs or any other plant that you love; it has four trays to grow any of them.
25. BLACK+DECKER 36 V Lithium-Ion Strimmer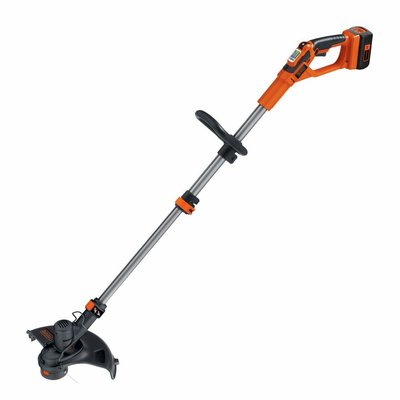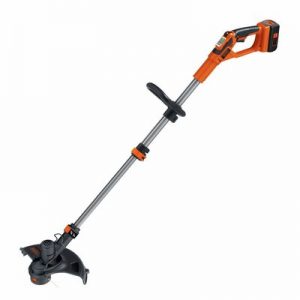 With a 36V 2.0 Ah Li-ion battery, the strimmer from Black & Decker delivers 3750 linear meters of cutting after a full charge. It comes with E-drive technology, which drives it to cut any overgrown grass without any clogging. It's the reason why this strimmer is one of the best to trim grasses along the walls and wired borders to provide a neat appearance to a garden.
26. Amazon.co.uk Gift Card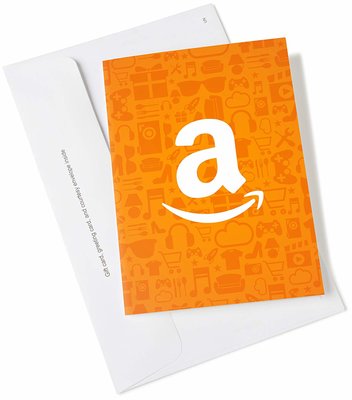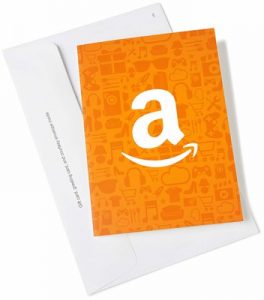 Everyone knows Amazon and its gift cards. It will be sent to the user inside a blank folding card. You can also send a customized message that will be printed on the packing receipt, not on the folding card. It will be delivered within a day to most of the UK regions. So, it can be your ultimate gifting solution if you have less time.
27. Garden Igloo Clear Greenhouse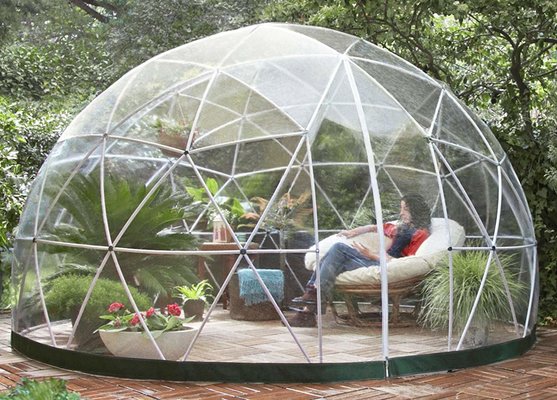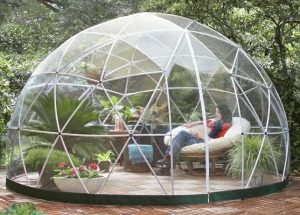 The water and dustproof greenhouse give you shade when it's too hot and keeps cold air away from you in the winters. You can use it as a garden shed, storage area, greenhouse play area for children or simply a place where you can sit together with the plants and do something creative.
28. Worx WG501E 3000W 3-1 Blower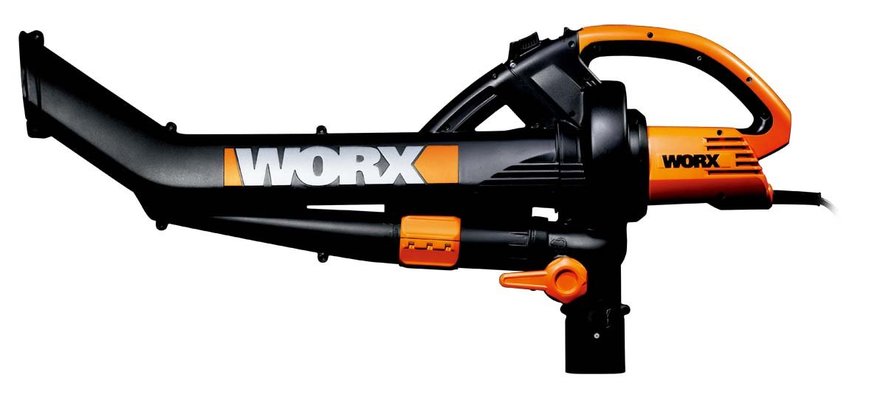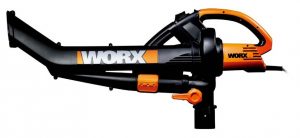 Blower, Mulcher, and Vacuum; these are the functions you can expect from the WG501E. Either throw high-speed air at 210 mph or vacuum the leaves at up to 63 litres per minute, you only have to flick a switch, and the powerful 2 in 1 does what you want. The lightweight and compact blower have seven-speed settings, and it works on both dry and damp leaves.
29. Selections GF7538 Traditional Fruit and Apple Press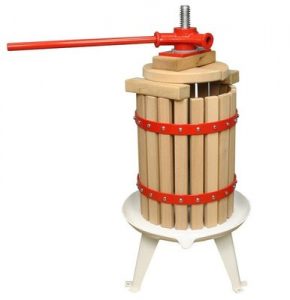 A special gift for brewery fans, the apple press has a capacity of 6 litres. It is ideal for pressing apples while making juice or cider. Not only apple, but you can use any other fruits to make some juice out of it. Robust and durable apple press has a steel plate at the bottom with a natural juice collection lip.
30. Garden Gear 3 in 1 Lightweight Leaves Blower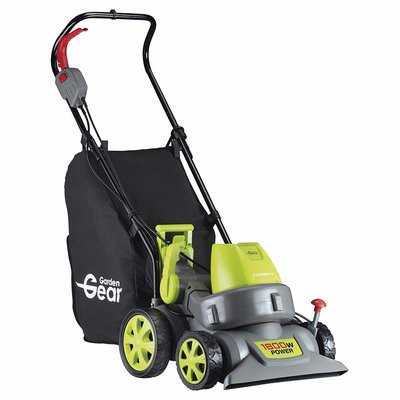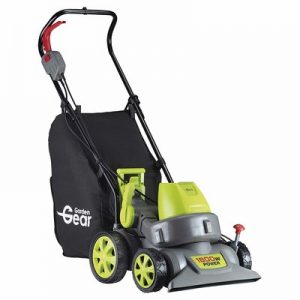 Clear the leaves from the garden pathway using this 3 in 1 leaves blower, which also works as a vacuum and shredder. The efficient blower has four adjustable cutting heights and comes with a 45-litre grass storing capacity. Powerful 1800W motor and 270km/h airspeed give you a clean garden r lawn.
31. Outsunny Conservatory Garden Vase Chair Set Stackable 3 PC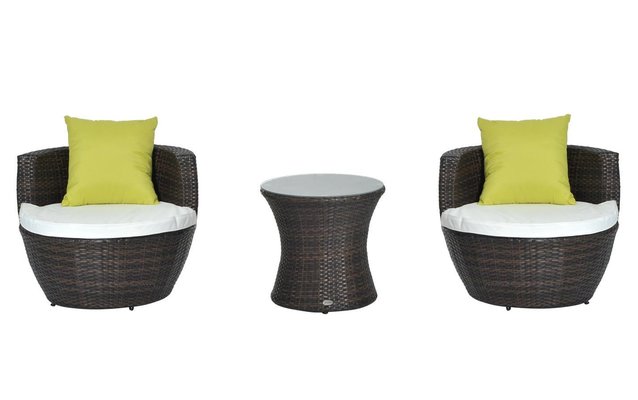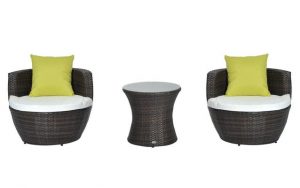 Made of high-quality thick PE pattern, the furniture set is perfect for enjoying the evening tea. Allow your grandfather to have some fun in front of his garden by presenting him with one of the luxury gardening gifts.
The furniture pieces are waterproof and will not fade even if placed under direct sunlight. Its cushion covers are made of 180gm polyester fabric, which is not weatherproof. So, let the user know that it should be saved from the water.
32. La Hacienda Murcia Steel Chiminea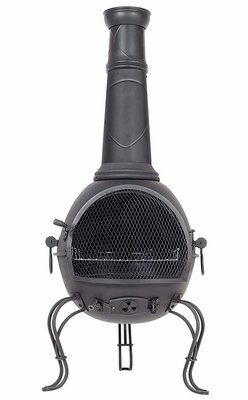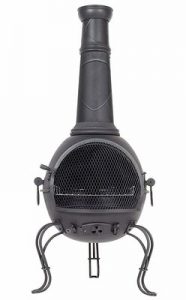 Add style and warmth to your outdoor area with this Murcia XL Steel Chiminea. Made of durable steel, the Chimnea comes with a chrome-plated grill inside wherein you can cook some barbecue-style food items when you are sitting inside the garden with your friends. Finished in heat resistant black paint, it maintains its shine for a long time.
Final Verdict
Our picks are sure to delight any gardener. New nature lovers can also be gifted with books that show how to be a plantation expert. Apart from that, we have shown you some of the best gifts for the garden lovers you know.
In an era where we all are irritated from air and water pollution; plants, as well as trees, are the only saviour for us. If someone is interested in growing plants or taking care of a garden, you should encourage him or her and promote his work by gifting one of the best gardenings presents that we discussed above.