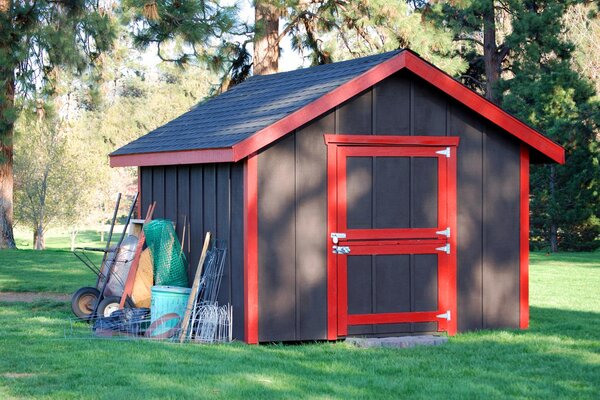 Shed Buying Guide UK
Last Updated on January 22, 2023
Garden sheds are multipurpose. You can use them as storage for all the gardening tools and furniture. They are helpful when you need to grow some fragile plants. An outdoor shed also works as a relaxing place when you want to spend a weekend evening with nature. Such an item is too useful, but finding the right model is not very easy. It's where today's guide can help you to get the best shed for your garden.
How Will You Use The Shed?
As we were discussing, you can use a garden shed in multiple ways. However, if there is one primary task in your mind then it's better to choose something that can suit your requirements. Let's discuss some of the ideas that you can utilize for a better search.
Storage: Some of the garden shed comes with several storage levels, which helps you to use the it efficiently.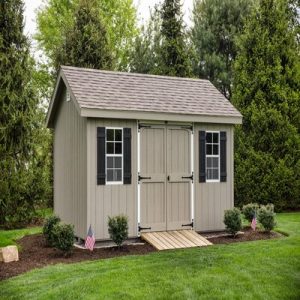 Outdoor living: If you need a garden room, try to find a cabin and summerhouse. Such structures are comfortable and have significant windows that allow you to enjoy the garden.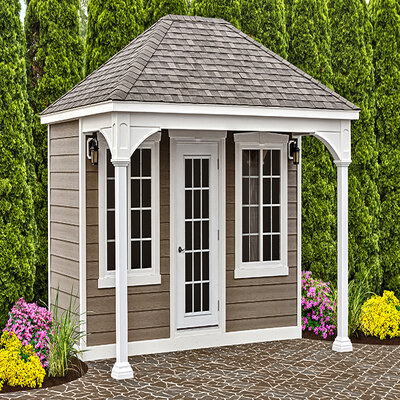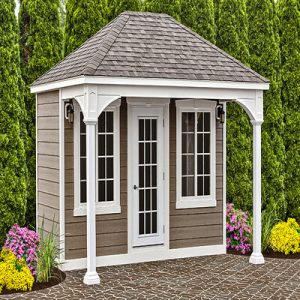 Growing plants: Go for a greenhouse shed if you are planning to grow some plants. Such a shed is useful when you want to extend the growing period or season by offering the right nutrients to exotic and fragile plants.
Hobby: In case you need space to accomplish professional or DIY projects, then a garden shed might not be the right investment. You should look for a workshop.
What Should Be The Size of a garden shed?
Size is the primary factor that decides how comfortably you will use a garden shed. For example, you need a bigger shed to store a riding mower. Similarly, you can invest in a medium-sized shed to offer added protection to your bikes and garden tools like lawnmowers, wheelbarrows, leaf blowers etc. In other words, you need to know what are you going store inside the shed.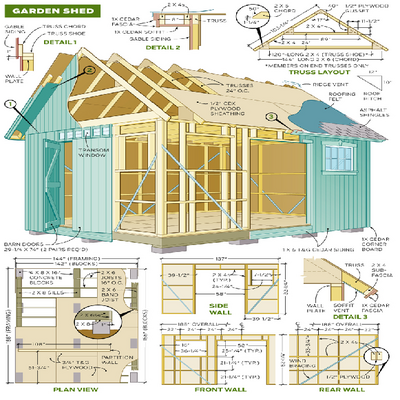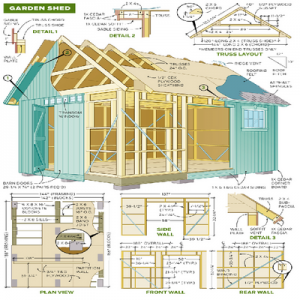 Next is a step to measure the available area in your garden. Consider the space needed to open doors and windows. We recommend that you choose a larger shed than you think is required. It's better to have extra space, instead of an overfilled shed.
What Is The Best-built Material For Garden Sheds?
When we talk about garden sheds, there are three construction materials to choose.
Wooden Sheds: Traditional, classic and most popular, wooden sheds are durable as well as attractive. These sheds are available in three designs.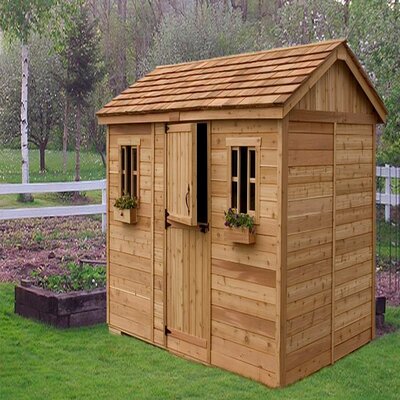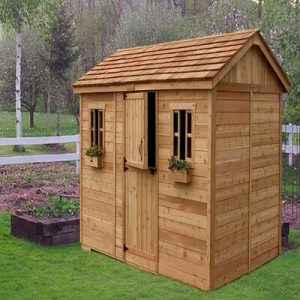 Overlap: Wooden slats are placed on top of one another. All of them overlaps each other and creates a rustic appearance.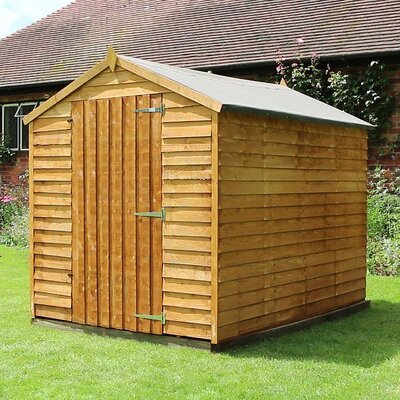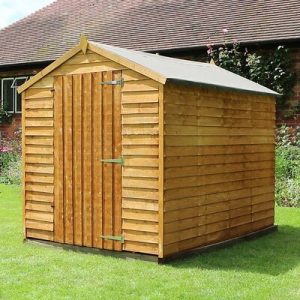 Such a design is suitable if you don't require strong protection from elements like waterfall and snow.
Tongue & Groove: The structure interlocks multiple boards to provide maximum protection from harmful elements. A garden shed with tongue & groove design keeps all the stored items moisture-free, even in the worst rainfalls.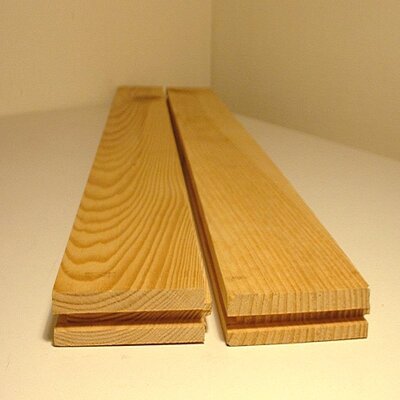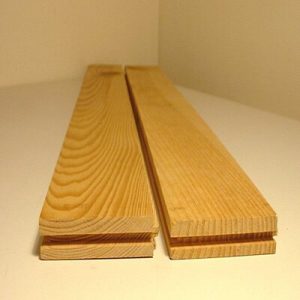 The boards to assemble a garden shed is available in multiple thicknesses and are cut precisely so that you can assemble them easily.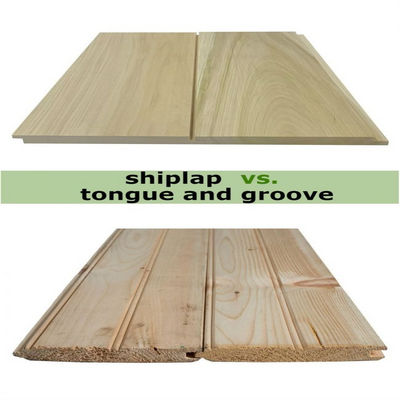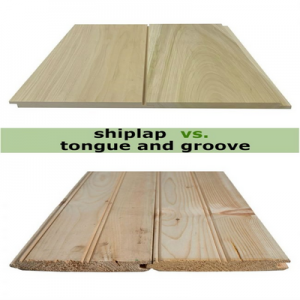 Shiplap: Similar to tongue & groove, but shiplap has an additional cut that boosts the water flow. Such garden sheds offer top-notch protection from external elements.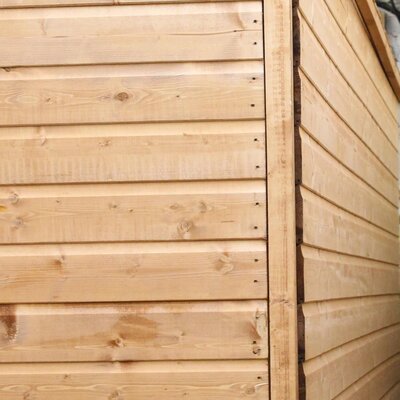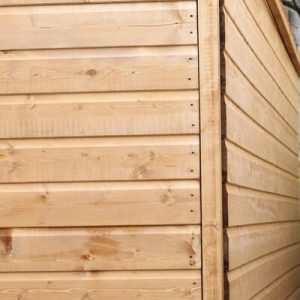 Metal Sheds: For industrial-grade quality and style that suits modern gardens, you can try a garden shed made of metal.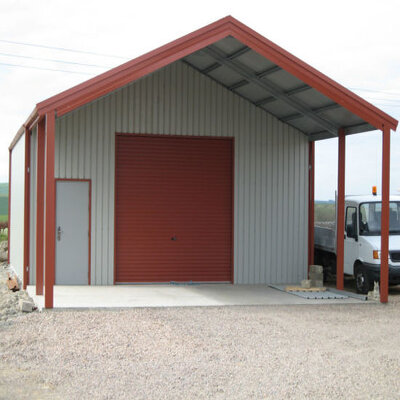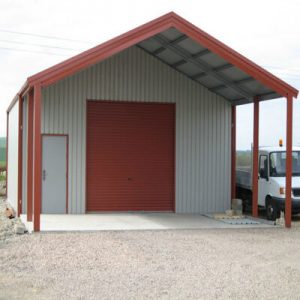 Most of these sheds are made of galvanized metal that's safe from the weather. Due to metal built, these structures are also sold and stable. Moreover, a metal outdoor shed never asks for regular repainting.
Plastic Sheds: Similar to metal garden sheds, the plastic made models are also available in multiple designs. You can also choose a plastic built shed that emulates wood or metal. Such a structure is lightweight and hence you can easily move it from one point to another if or when required.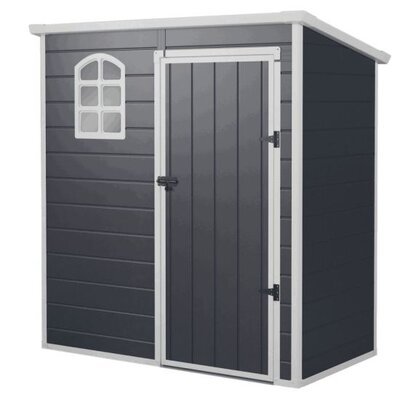 Plastic made outdoor sheds are low-maintenance, just like the metal ones. These items are rust-free, corrosion-resistant and are not susceptible to marks or stains. You can try a plastic shed with metal reinforcement for added durability.
What Should Be The Roof Style Of A Garden Shed?
Once you decide the size, built material and style of a garden shed, the next step is to choose its shed roof design. The garden sheds are available with two different roof styles.
Apex: Such roofs are pointed in the middle so that they can promote better water runoff. A garden shed with apex roof offers maximum standing space in its middle. However, you need to bend down a little while accessing anything around its edges.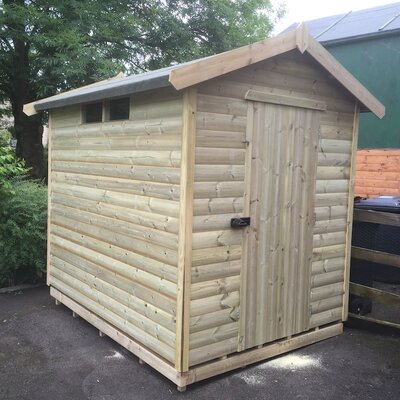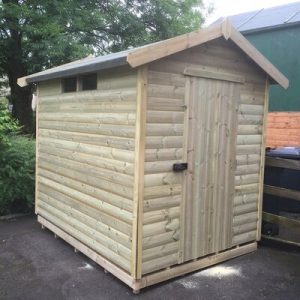 Apex roofs are also available in two different flavours; reverse apex and Dutch apex. Reverse apex model comprises the entrance door on the sides, which allows you to enjoy double doors. Dutch apex roofs have a two slope design. Hence, such roof designs offer maximum headroom, which is helpful if you are tall or you need to store long items.
Pent: Flat roof design wherein one side is lower than another to promote better water flow. As you can imagine, one side of the structure will be higher than another.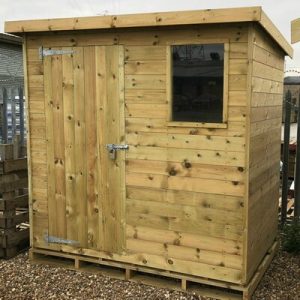 Now, the choice is yours. Whether you want the extra height while entering or at the end of a shed.
Takeaways
After following the above-mentioned factors and ideas, we hope you will feel confident to browse some garden sheds and choose the best among them. If you have suggestions or questions, then comment below.