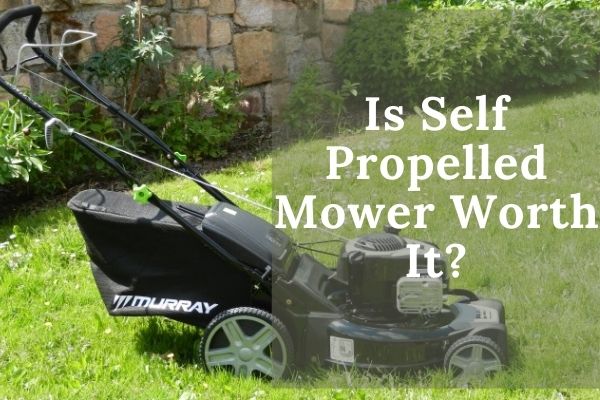 Is Self Propelled Mower Worth It?
Last Updated on October 14, 2023
The UK market has endless options when we talk about lawnmowers. If you are looking for a new one, then check the size of your garden. Apart from lawn size, you need to know the terrain and how much time and effort you dedicate every week to its maintenance. In case you don't want to do much hard work during lawn maintenance, then you can try a self-propelled mower. Let's discuss in further detail.
Is Self Propelled Mower Worth It?
The traditional mowers are easy to use, but you need to push them over all the lawn to get the cuts. Fortunately, self-propelled mowers work in a better way. These machines can move automatically without your physical efforts. Turn the machine in a different direction once the lawn ends and change its speed whenever required; these are the only steps you need to follow apart from balancing a self-driven mower.
Automated mowers are very easy to control. So, any of the users can work with such an outdoor tool without any troubles. If you are finding the self-propelled lawn tools interesting, then we can tell you more about its working and benefits.
How Self Propelled Mowers Work?
Self-driven mowers are available with either single or multi-speed control settings. The speed control lever bar is generally mounted on the handle. Sometimes, the speed adjustment is available as a separate bar. Once you press this bar or lever, the mower comes into action and starts moving forward without any push.
Most of the self-driven lawn tools are available with four wheels, which makes them easy to control over slopes. Almost all the automated outdoors units come with a grass collection bag. Mulching is also available.
Benefits of Using a Self-Propelled Lawn Mower
Timesaving and effortless: Self-driven models can finish the lawn maintenance sessions quickly, even if the grasses are thick. Moreover, such a machine can easily move over uphill without your efforts. No matter what the challenge is, an automated mower is up for the task.
Easy to start: Most of the self-driven units comes with electric start and hence, you will never face any trouble while powering up such a machine.
Excellent grass management options: Mulching and brass collection are standard in automated mowers. These options also have a side discharge. So, there are many options available to try when you are using a self-propelled variant. Mulching is beneficial when you want to fertilize the lawn to make it healthy. A collection bag is useful when the grasses are thick and might not dissolve well with the soil.
Multi-speed settings: As we were discussing earlier, self-driven models feature speed control lever that's very helpful when you want to move according to the conditions.
Conclusion
Investing in a self-propelled mower is worth if you don't have a compact garden with tight corners. You can try such a machine for medium or large-sized areas and it will deliver according to your expectations. Automated mowers like Hyundai HYM510SPE makes the garden maintenance enjoyable because you don't have to do anything else apart from redirecting it.