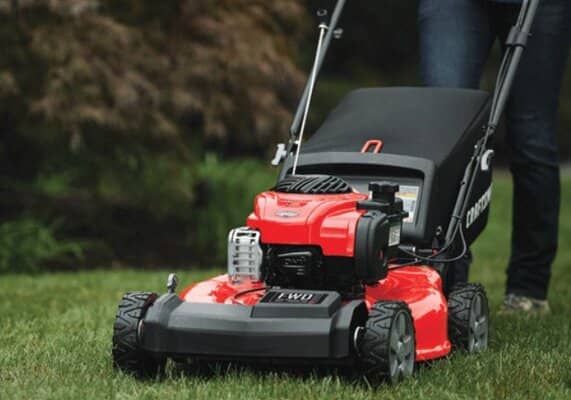 How Does A Self Propelled Lawn Mower Work
Last Updated on October 12, 2023
Ever wonder how does a self propelled lawn mower works? Well, a self-moving act is similar to your car and it's the primary reason why you don't have to sweat behind such a tool. If you got an automated mowing machine and you are curious about its functionality, then you are on the right page. Let's know some basics about the self-moving mowing tools.
What is a self-propelled Lawn mower and how it works?
You will find three types of mowers in the UK market; manual or push, walk-behind, and self-propelled. Manual mowers need physical strength to move forward and cut the grasses. Walk-behind mowers have a motor to rotate the blades, but the forward movement needs your muscle power. However, automated mowing machines have a drive system that you can operate using a bail or bar, which is generally placed on the handle.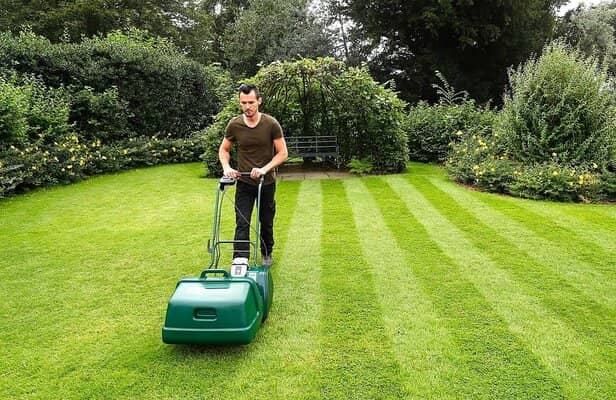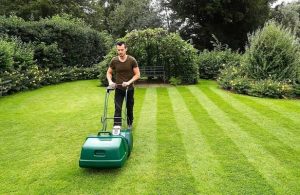 Squeeze the bar and you will see that the mower moves forward without applying any physical power. A motor or engine carries the machine and also spins its blade. You simply need to guide it. If you want to stop the tool, release its bar.
Automated mowers are available in three drive systems; front, back and all-wheel. Front-wheel drive (FWD) mowers are easy to manoeuvre, which is useful if you own a flat lawn. A rear-wheel-drive (RWD) mower has more traction at its centre that's helpful if you are mowing hilly terrains. All-wheel drive (AWD) mowers have power in all the wheels, which is perfect when you are dealing with tough hills and slopes.
Most of the self-propelled mowers are petrol propelled, but some of them are also electric. However, irrelevant to the power source they move forward without your efforts. So, you can easily use such a machine to cover large lawns. The engine or motor will do the needful without taking your energy.
Self-propelled mowers are available with either a single-speed or variable. As you can easily understand, single-speed models move at an average pace that's similar to your walking rate. But, variable speed mowers are useful for users who can adjust his or her walking speed as per the conditions. Change of pace is also useful if you own a lawn with unique terrains.
Features of self-propelled lawn mowers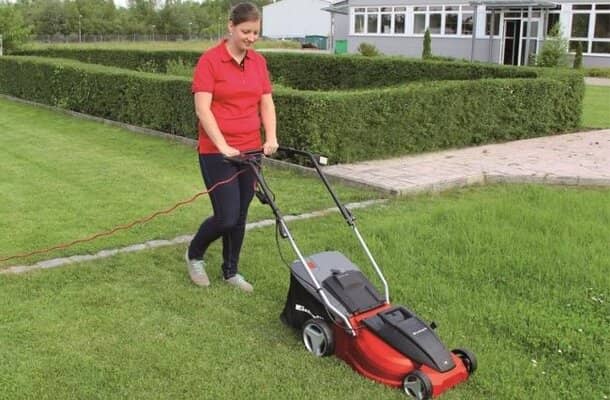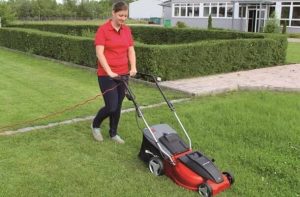 Most of the automated mowers are available with similar features that you can find in walk-behind variants. For instance, self-moving models come with either side or rear discharge and bagging abilities. Some of them also come with a mulch plug. Other features are as follows:
Easy startup:
Self-propelled mowers are generally easy to start because most of them are available with automatic choke. So, such a model is perfect if you want to spend some time in the middle, but don't want to invest a lot of time and efforts getting your mower to start.
Automatic shutdown:
Most of the automated mowing tools are available with multiple safety functions. For instance, the mower turns off and its blades if you leave the bar. So, you will not face injuries even if you lose balance. This feature is also useful when you want to stop the mower immediately.
Manual blade shut-down: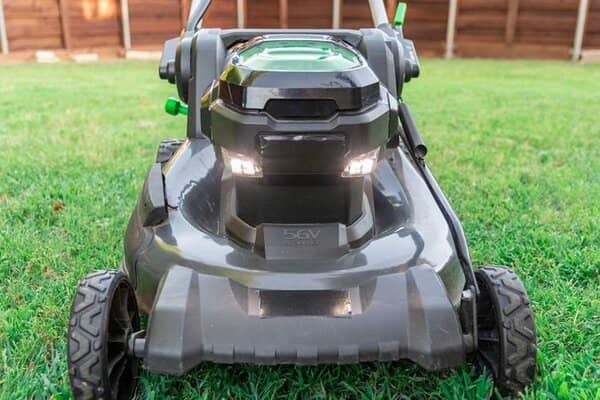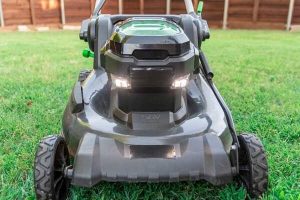 Some of the self-moving mowers are equipped with a feature wherein you can turn off the blade spinning, but keep the motor operational. So, you can remove all the obstacles and empty the grass bag without turning off your mower and restart. Such a feature is also useful when you want to move the mower from one location to another, but you don't need to mow the grasses in the way.
Choosing a mower
If you own a small garden, then try a corded mower, but go for a petrol-propelled model in case you have to maintain a significant area. If you want to avoid cable management, then a cordless option could be an appropriate purchase.
Final talk
Now you know how does a self propelled lawn mower work. Plus, you also understand the available features. Such machines save a lot of your time and energy because they can cut through thick grasses or move over slopes without any of your efforts. You can try a single or variable speed variant according to the requirements.