What Is The Most Reliable Brand Of Lawn Mower?
Last Updated on January 22, 2023
What is the most common fault across all lawn mowers? Corded models suffer electric fouls, petrol engines fail to start and corded variants cannot hold a charge. In other words, the power issues are more recurrent in all the lawn maintenance machines. Handle controls also break-in around 10 per cent of the mowers. These are the reasons that raise an important question; what is the most reliable brand of lawnmower?
Knowing which brand makes the best lawnmowers is vital when you are planning to purchase a new one. So, we talked to more than 2, 000 lawn owners to check whether they are happy with the mower's brand. Reliability, built quality, features and user's satisfaction are the four primary factors that we considered in the survey. We have checked the models manufactured by some of the biggest names including Bosch, Flymo, Greenworks, Ryobi, and Hyundai so that you can choose the most reliable machine for your lawn.
Bosch: Active since 1898, Bosch is one of the most reputable and reliable brands of lawnmowers. The brand manufactures a wide range of lawn maintenance machines including corded and cordless versions. Its Rotak series of lawnmowers offer high-quality cutting results. The brand's electric lawn machines are also great when it comes it comes to features, ease of use, and cutting performance.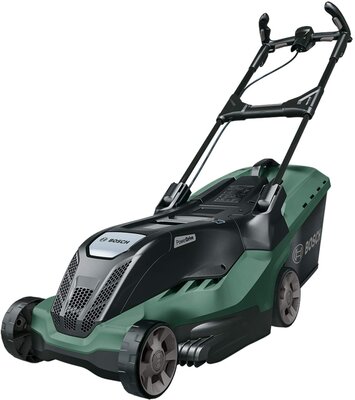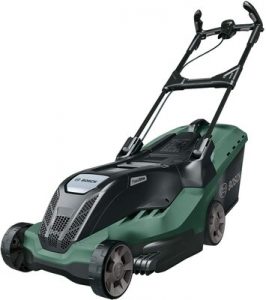 Flymo: One of the largest manufacturers of lawnmowers, Flymo is an innovative brand that makes your life easy with efficient outdoor tools. It started in 1964 when Karl Dahlman invented the hover mower, which moves on a cushion of air. Sounds like a brilliant idea, right? It was indeed then as well as today.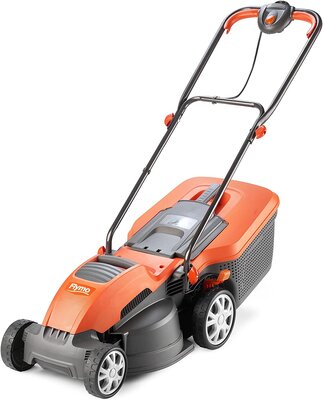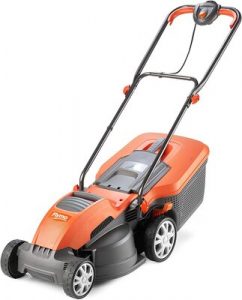 Apart from hovers, Flymo ha multiple other high-quality electric mowers that are perfect for all lawn types. Flymo Speedi-Mo 360VC is one of the best-corded mowers for average-sized gardens.
Greenworks: Reputable to manufacture environmentally friendly lawnmowers, Greenworks is another reliable brand in the UK. It only offers electric lawn tools that are easy to maintain when compared to their petrol propelled versions.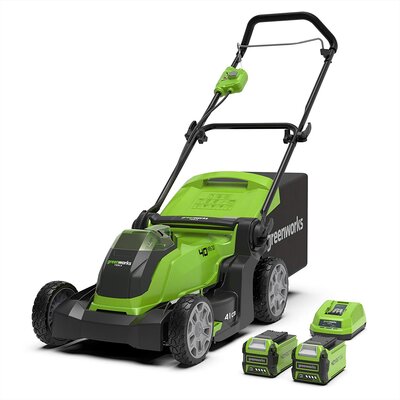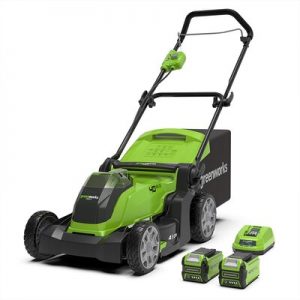 So, you can try a Greenworks mower for a small or medium-sized garden because the power cord and battery life can cover only average-sized areas. For instance, G40LM41K2X is the best cordless lawnmower by Greenworks.
Ryobi: A recognized brand that manufactures some of the best garden tools, Ryobi offers innovative high-quality lawn mowers at reasonable price tags. If you are low on budget and still need a long-lasting lawn maintenance tool, then Ryobi is the best choice in the UK.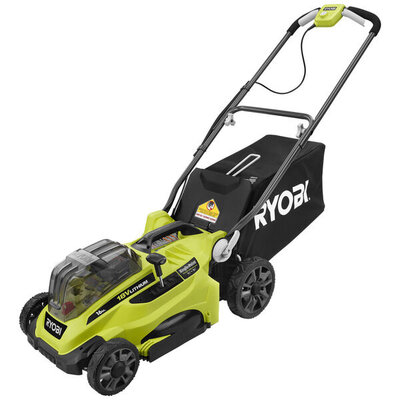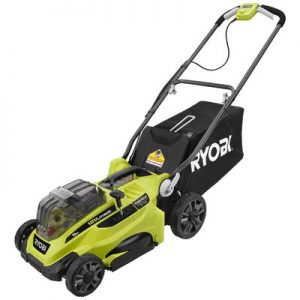 For example, Ryobi RLM18X33B40 18V ONE+ is a 33 cm grass cutting unit that has 5 cutting levels. It's suitable for lawns up to 100sqm. Still, the price tag is comparatively lower than other models available with similar features.
Hyundai: If you are considering to invest in a self-propelled or petrol mower, then Hyundai is a dependable brand to try. Check the mowers available from Hyundai, because the brand has some of the best models whether you need an electric or petrol lawn maintenance machine. The brand also has zero-turn mowers.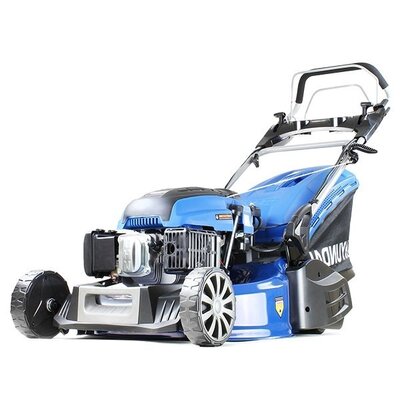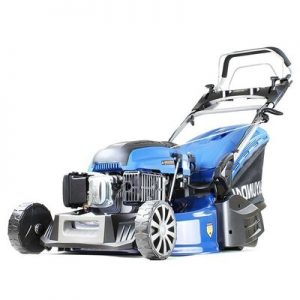 Hyundai manufactures some of the most powerful lawnmowers that can easily handle large gardens. HYM510SPE comes with a 196cc engine and cutting width of 51 cm, which is perfect for medium and large gardens.
Conclusion
If you love your lawn, then choose a mower from one of the best brands in the UK. Reasonable price and high quality cutting performance are the two factors why Bosch and Flymo are the most reliable brand of lawnmowers. Whether you have a small or medium-sized lawn, you can try mowers from any of these two manufacturers depending upon your requirements.
If you need to cover a large garden, then a mower needs more power, efficiency and cutting performance. Its where you can go for one of the petrol propelled models by Hyundai.