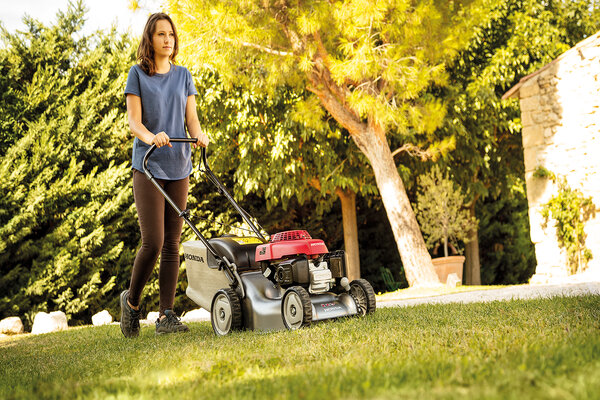 Best Deals On Petrol Lawn Mowers
Last Updated on January 22, 2023
Most of our reader wants to know the best petrol mower for their garden. Today, we will cover all the points that need your consideration while looking for new petrol propelled mower.
Best Deals On Petrol Lawn Mowers
In case you own a lawnmower, then try to repair it. Do not replace the existing machine only if its unable to start. We have seen some of the users investing in a new mower only because the self-propulsion was faulty. In other words, you should try and get the mower repaired if it's possible. Browse for new mowers, only if the repair cost is too high or the machine is rotten.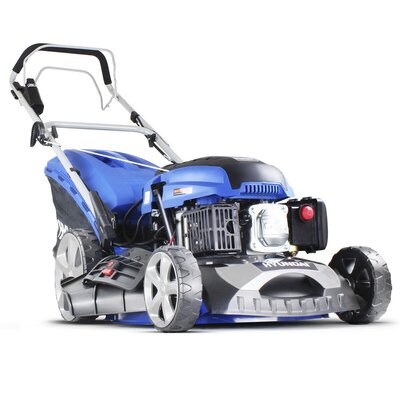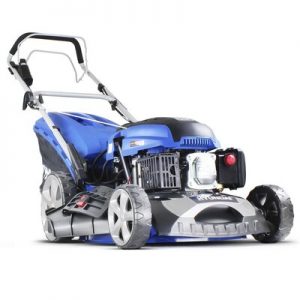 You can consult the manufacturer to get the replacement parts, especially if the included instructions manual is not accessible anymore. Getting in touch with a local service person or repair outlet is also helpful.
What Type Of Petrol Mower You Would Prefer?
Petrol mowers are available in three different categories and each one of them has a separate set of benefits.
Petrol rotary lawnmowers: Most popular and least expensive variant. All the rotary lawnmowers use a rotational blade to cut the grasses. The blade rotates parallel to the ground and slashes all the greens that come into its way. Such machines are fast and efficient, but not effective like a cylinder mower.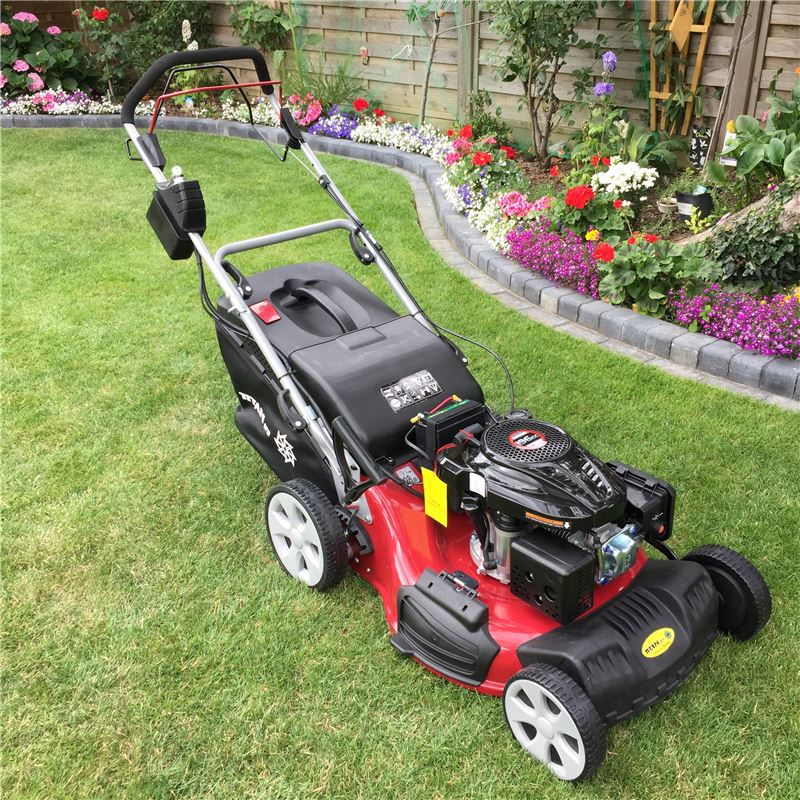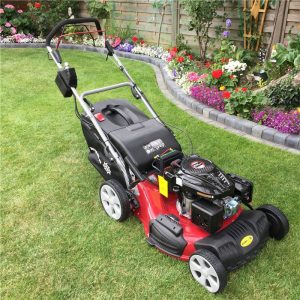 Petrol cylinder lawnmowers: Most of the professionals prefer to use a cylinder mower because it offers smooth and even finishes. All the credit goes to a scissor-like cutting mechanism that all the petrol cylinder mower follows. Keep in mind that these commercial-grade machines are comparatively expensive than rotary mowers.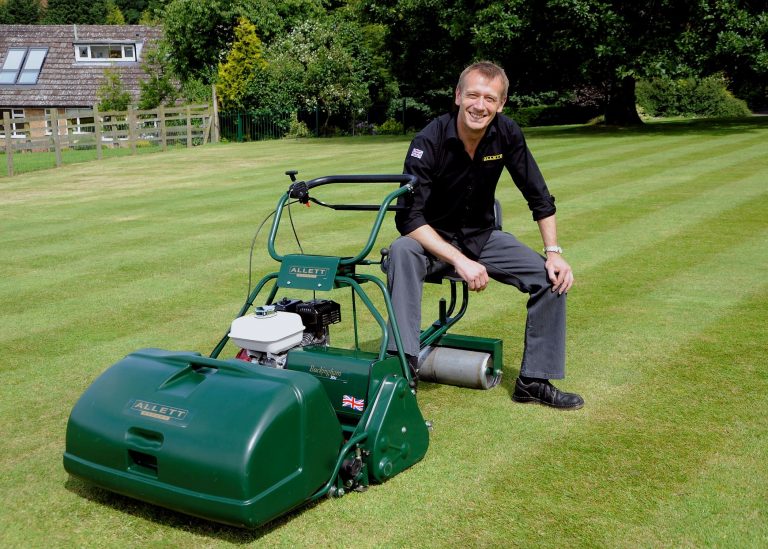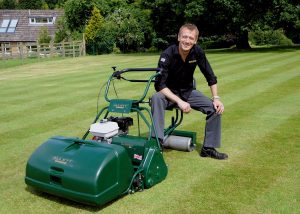 Hover Petrol Lawnmower: The cutting style of hover mowers are similar to the rotary models. A hover petrol mower also has a fan and a skirt that makes it flow. Such a movement is beneficial when you are dealing with uneven grounds.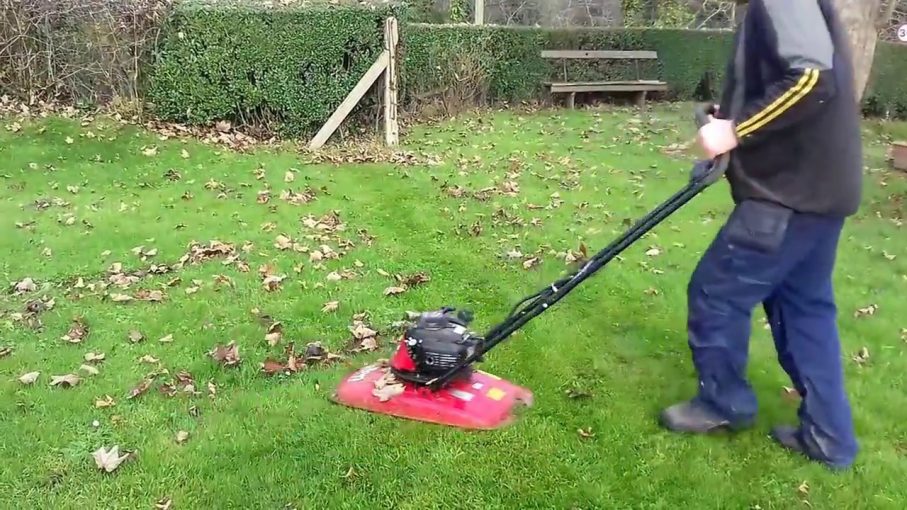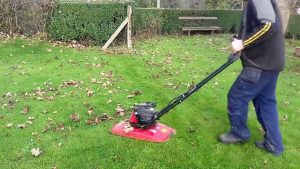 What Should Be The Cutting Width?
The cutting width of a mower is determined by the size of your lawn. The larger the lawn, wider should the cutting deck of a mower. 16 to 26 inches of cutting deck is suitable for small lawns. Choose a blade more than 30 cm long if you own an average-sized property.


For large grounds, we recommend that you choose a mower with more than 41 inches of cutting width. Keep in mind that a mower with wide blades heavy and seeks more storage space.
Do You Need A Self-propelled Or Manual Push Mower?
You will find two types of petrol lawnmowers when we talk about the propulsion mechanisms: manual or self-propelled. Manual push mowers are perfect for small or medium-sized areas where the ground is even so that you can push it easily.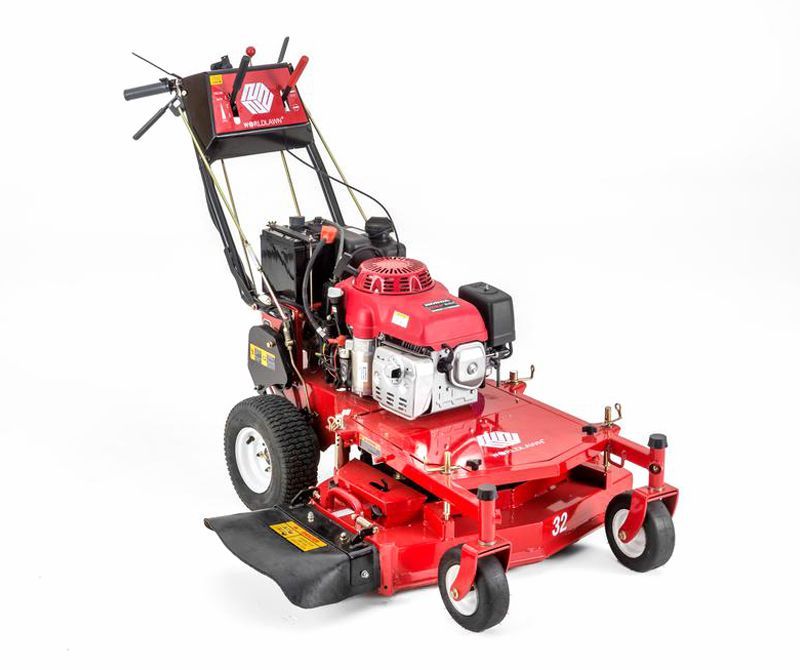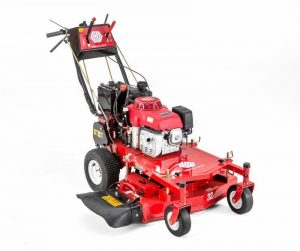 These models are inexpensive, but that does not make any impact on their cutting results. Pick any of the high-quality push lawnmowers and it will offer perfect and smooth cuts.
On the other hand, self-propelled mowers come with a gearbox that facilitates automatic propulsion.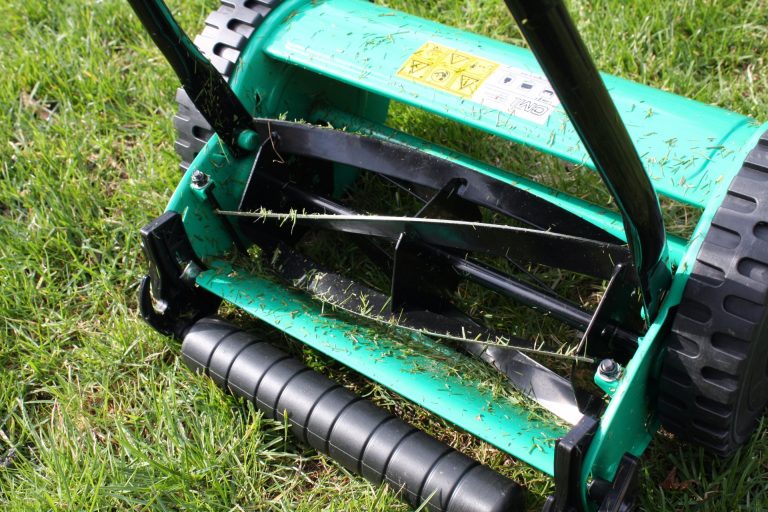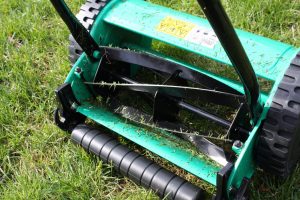 In other words, you don't have to push the machine. Simply, walk behind it for guidance and the mower will do the needful. Suitable for large properties, some of the self-propelled variants also come with variable speed control.
What About Grass Management?
Almost all the mowers come with a grass collection box at their rear, which collects all the greens for easy disposal. The capacity of the grass bag depends upon the make and model. Apart from the grass collection, some of the mowers can also mulch and return them to your lawn.
A mulching mower cuts the grasses into small parts so that they can dispose easily and supply necessary nutrients to other grasses. These machines are available as 2 in 1 and 3 in 1 model. For instance, Murray EQ500X comes with a mulch plug.
How Many Cutting Height Adjustments You Need?
All the mowers do not have a height level adjustment lever by default. You should stay away from these models because a mower without height adjustment cannot deal with grasses when they outgrow a certain height level.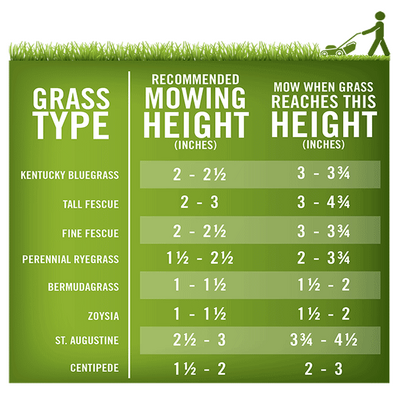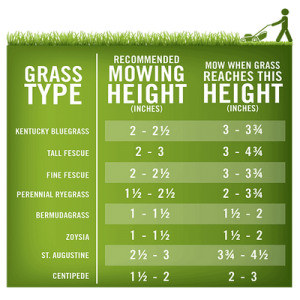 Some of the models ask you to change the grass cutting height by adjusting all the wheels independently. However, modern mowers are different. They have a single mower that changes the cutting height. So, you choose to try to find models that come with a metal made height adjustment lever.
Which One Is Better: 2-stroke Or 4-stroke Petrol Engine?
Almost all the modern lawnmowers are now available with a 4-stroke engine. Such an engine operates on regular petrol or gas without any mixing. Whether its lead or unleaded petrol, a 4-stroke engine will perform without any hassles.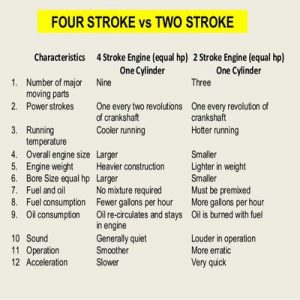 The engines using 2-strokes to complete the ignition process needs to work with a mixed fuel, as recommended by the manufacturer. Our experts recommend 4-stroke engine because they are quick and easy to use.
Is an Electric Start Important?
Some of the mowers come with electric start mechanism, which draws the power from an inbuilt battery. Such a starting process is fast and convenient. Don't worry if the battery is not recharged or the electric start fails, because these machines also come with a pull start as backup.
Takeaways
Consider all the above-mentioned factors to select one of the best petrol lawnmowers. Try to find all the required features within your decided price range. Your selection should be determined by the size and terrains of your property. Also, look for a mulching mower if you want a green and healthy lawn.