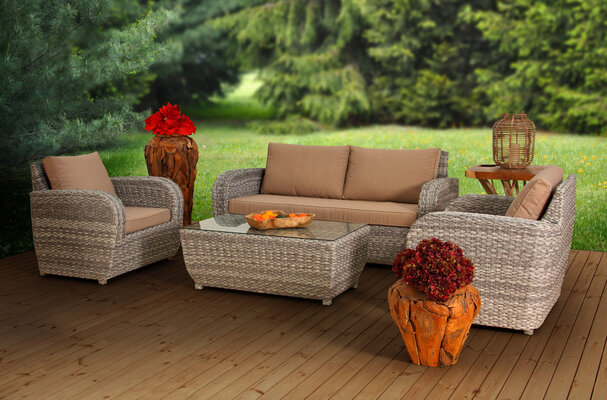 7 Outdoor Furniture Buying Mistakes You'll Want To Avoid
Last Updated on January 22, 2023
Are you looking to purchase some outdoor furniture? We know it's exciting, but we don't want you to get confused with a wide variety of shapes and designs available in the market. To keep you on the right track, we are here with a guide that mentions all the things that you need to avoid while looking for outdoor furniture pieces.
Purchasing Furniture Without Thinking About The Outdoor Space
The patios or gardens shown in fashion magazines look luxurious. However, not all of us own a space like that. It's the reason why you should check the area and think about what furniture would fit in the best possible ways. For instance, if you have a compact square-shaped decked area, then there are two options. Either you can invest in space-saving pieces of furniture, or you can dedicate the complete area for dining arrangements.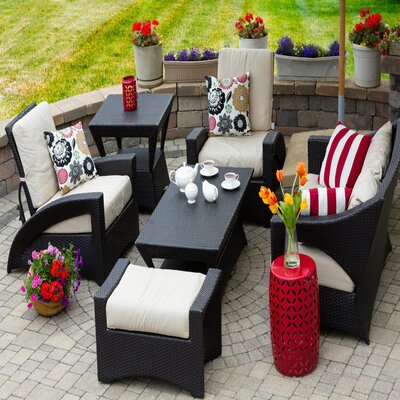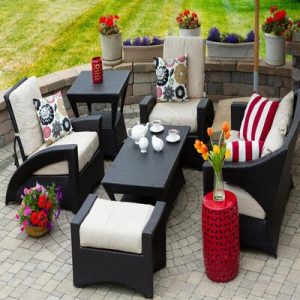 In case you own large decked space, then it's not necessary to overfill it with coffee table and benches. Choose an area where you will arrange your dining set and leave the rest section open.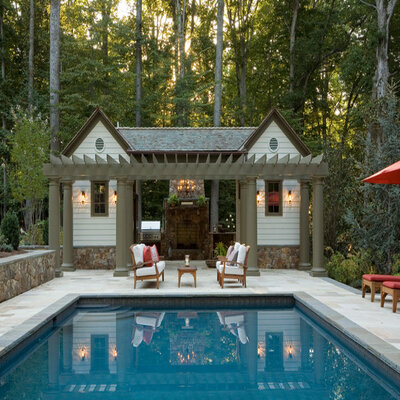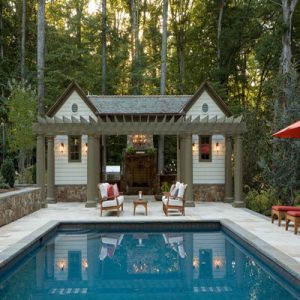 Apart from the appearance and design of outdoor space, think about your usage as well. How are going to utilize the space or related furniture? If you are a regular party person, then prefer a lounge area instead of the dining point.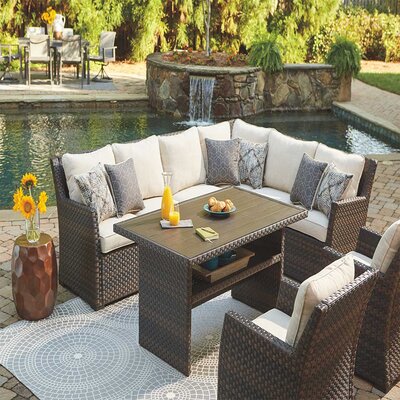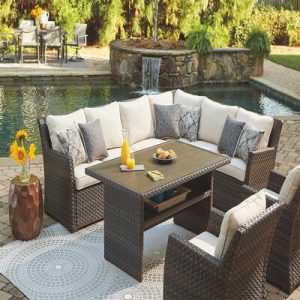 Means, you will not be looking for dining chairs or a table. Instead, you would need a garden sofa and coffee table. In other words, you need to choose the furniture according to your requirements.
Buying Furniture Without Measuring The Outdoor Space
One of the most important factors is to measure the open space before you invest in any outdoor furniture. Use a measuring tape, cardboard or bedsheet to make sure about the dimensions. Purchase a dining table, sofa, chairs or bench accordingly.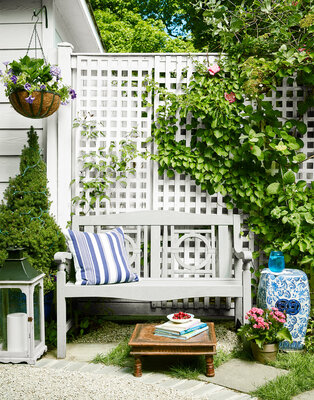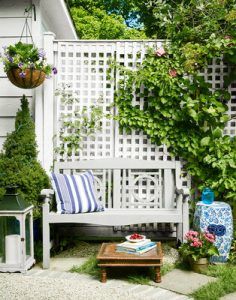 Keep in mind that the outdoor areas are restrictive than indoors. So, it's necessary to check the available space and then purchase anything.
Avoiding Research On The Built Materials And Their Durability
Some of the materials look great in your garden, but they might not suit any other set up. Similarly, some of the models can withstand the time test, but they start to appear very traditional and boring after a few seasons. Fortunately, there are few built materials for lifestyle garden furniture that looks attractive, practical and long-lasting.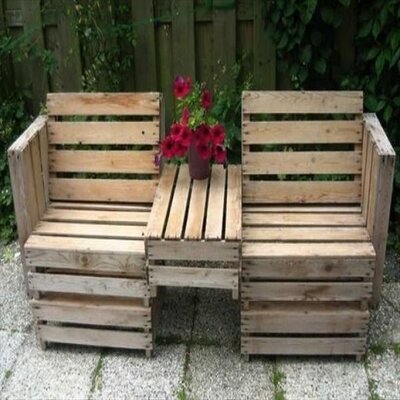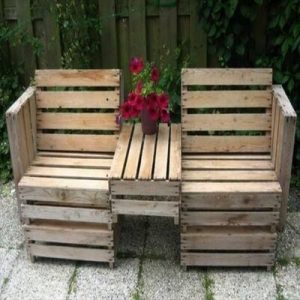 The first step is to choose a material that waterproof and UV protected. Shower resistant elements can easily deal with light rainfall. However, it recommended that you store them indoors when it starts raining. Similarly, UV protected items are fade-free because they are built to prevent such spoilsports.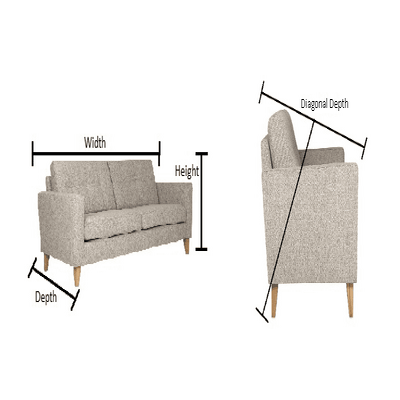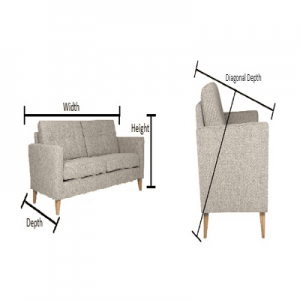 Choosing an aluminium frame is suitable because it can easily tackle rain and moisture without making any impact at all. Thanks to its rust-free and lightweight nature, aluminium made outdoor furniture pieces are preferred by most of the homeowners. If you need more style, then try powder-coated aluminium structures.
Getting Attracted To Aesthetics But Ignoring Functions
We all are attracted towards trendy shades and stylish finishes. But, none of us should forget the importance of built quality built and useful functions. We already discussed how crucial it is to check the construction materials of outdoor furniture pieces. Also, look for items that are easy to clean. It's even better to invest in garden sofas or benches that come with inbuilt storage.
Missing The Minor Details
We often forget some of the fine details, but they can make the real difference. The finishing and finer details give your garden a unique touch so that they can look elegant. For instance, floor adjusters might be a small feature. But, can you imagine sitting on a wobbly chair? It's the reason why we recommend that you check everything before investing in outdoor furniture pieces.
Look for stackable or foldable chairs that are space-saving and easy to store. As they are stackable, you can easily pull some chairs out of the stack whenever required. Such furniture pieces will make your garden sitting area even more versatile.
We already discussed how helpful it is to invest in furniture pieces with removable and washable covers. But how about a structure that can offer some added table space once you remove its cushions? Yes, it right. The additional space can add some convenience in while you are enjoying with friends or family.
Not Considering The Storage Space
You can get all the green garden table and chairs, which looks great and offers the right level of comfort. But, have you thought about the winters? It's right that garden or lawn furniture are built to survive outdoors. However, do you think that they can fight all the elements without any cover or shade?
It's the primary reason why you should look for furniture that can be stored easily whenever required. So, check how much storage space you have in the garden shed or any other area where you are going to secure the patio dining furniture.
Avoiding Existing Design, colour And Finishes
Try to create a coordinated appearance. Match the existing colours with the new investments you are going to make. Green and earth colour are the best when you need to buy a garden table and chairs. However, it's not a rule that you cannot try other shades. You can go for the best possible colour that suits existing settings.
Takeaways
Now you have all the points that need to be avoided while looking for outdoor furniture. So, it's always recommended that you think about the garden space and its dimensions before looking to invest in such products. Research about the built materials and do not run after the style. Instead, look for products that can practically suit your garden.