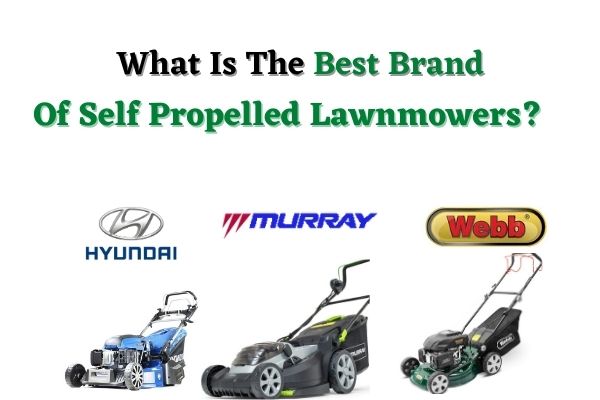 What Are The Best Brands of Self Propelled Lawnmower
Last Updated on October 14, 2023
What are the best brands of self propelled lawn mower? Let's find the answer today. You can easily cover a small lawn using a manual or walk behind mower, but more power and flexibility is required to maintain bigger areas. It's the reason why you should choose a self-propelled mower for a medium or large-sized garden, especially if the yard has slopes or hills. But, selecting a self-propelled model is overwhelming because there are many options available to purchase from different manufacturers.
What Are The Best Brands of Self Propelled Lawnmower
Hyundai:
If you need a robust and reliable self-propelled lawnmower, then try Hyundai. This brand offers some of the best automated petrol mowers wherein all of them are equipped with electric start. Hyundai self-propelled mowers are available in cordless and petrol propelled variants. Cordless models feature Lithium-ion batteries and the petrol versions are available with low emission engines.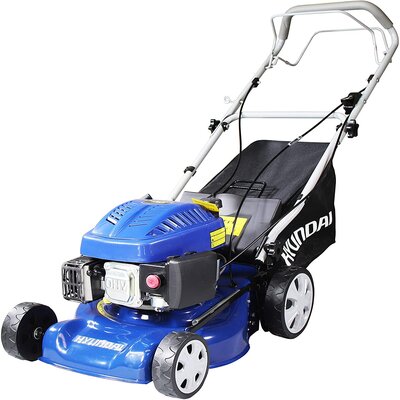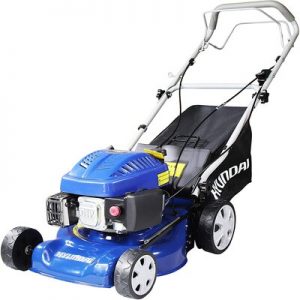 As we can expect from a top-notch manufacturer, Hyundai has lawnmowers with a wide range of cutting widths. Large grass collector, multiple height cutting levels and mulching are the other features that are available with Hyundai. So, you can choose one of the brand's offerings depending upon your requirements.
Murray: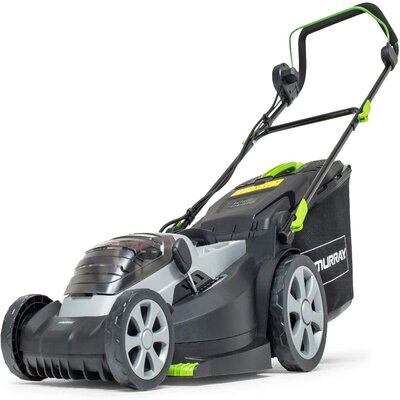 Every garden is different and so is its maintenance requirements. The EQ series mowers by Murray has the power to deal with any of the cutting conditions. And why not? Murray EQ self-propelled mowers feature powerful and dependable Briggs & Stratton engines that make the mowing process faster. Plus, these variants are durable and hence, you will not have to look for early repairs or replacements.
You can choose a Murray self-propelled lawnmower according to the size of your lawn. EQ series lawnmowers are available with a variety of power and cutting widths that you can try as per the requirements. For instance, you can go for EQ300 that comes with 41 cm if cutting width. If you need bigger blades than try the EQ500 that's available with a deck size of 46 cm.
Webb: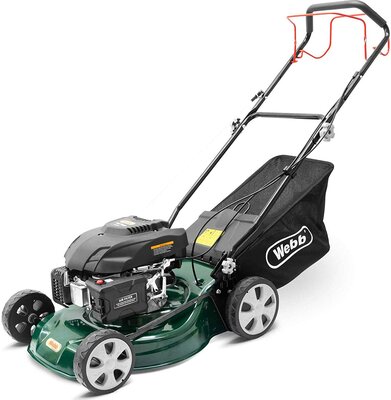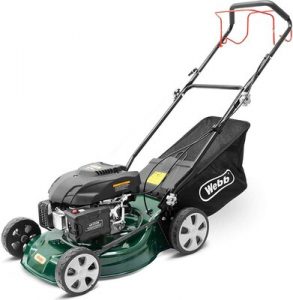 We know you love your garden and it's the reason why you are here. But, how do you like it to be? Do you want the lawn to be an outdoor social place? Or simply a play garden where you can relax with your family. Well, no matter how you want to design the yard, Webb got your back. The brand offers versatile self-propelled lawn mowers that can suit all your requirements.
Webb self-propelled lawnmowers are powerful and have lots of useful features, but they are available at a reasonable price tag when compared to other brands. This brand has an experience of more than 79 years. So, its products can tackle any of the cutting condition without any complaints. If you want a high-quality lawn tool that can offer incredible results, then try a Webb self-propelled mower like WER18HW 'Supreme'.
Conclusion
We have included top three brands of self-propelled lawn mowers in the UK after deep research, buyer reviews and expert suggestions. These manufacturers have some of the best options that you can choose according to your gardening needs.