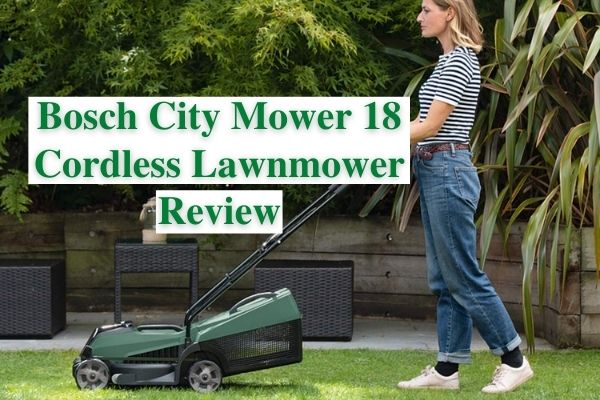 Bosch Citymower 18 Cordless Lawnmower Review 2023
Last Updated on January 4, 2023
Bosch Citymower 18 is a light, battery-powered rotary lawn care machine. It comes with a strong 18 volts 4.0 AH cell that allows 20- 30 minutes of mowing time. It takes 240 minutes to charge the cell from zero fully.
This mower features a super quick cell change. Take away the front flap to remove or replace the battery.
The 18-volt cell is compatible with items across the entire Bosch Home and Garden green line. These batteries come in different variations of 2.5ah, 4.0ah, and 6.0ah.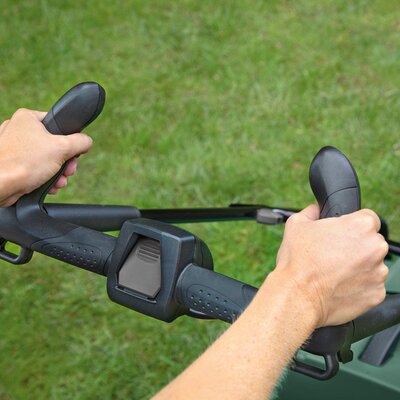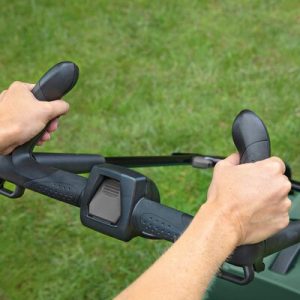 Bosch citymower Ergo flex handle provides the user with easy grass cutting time and a non-strenuous working posture for the arms and back.
The lever control on the handles features three easily adjustable stages of cutting heights of 30mm to 60mm. The mower has integrated combs that mow closely to barriers allowing you to make neat and quick near-edge cuts.
If you have been searching for one efficient and reliable mower, able to handle a small-sized lawn easily, the Bosch battery lawnmower is here. It's safe, easy to navigate, and available at a friendly price.
Pros
Light to carry and navigate around
Easy to use and assemble
Less noisy yet powerful
2 Years warranty
Easily adjustable cutting sizes
Quick battery charging time
31 litres capacity collecting grass bag
Ergo flex handles for strain-free and efficient mowing sessions.
Cons
Not suitable for large-sized lawns.
Bosch City Mower 18 Cordless Lawnmower Review
 
Specifications
Brand: Bosch
Power source: Cordless
Power details: Lithium-ion 18 V / 4Ah
Starting method: switch/button
Measures: 29 x 40 x 36.2 cm
Design: Wheeled
Cutter Deck: Polymer
Cutting Width: 32 cm
Cutting height: 30mm – 60mm
Number of cutting heights: 3
Propulsion: Hand- pushed
Grass collector: 31 litres
Weight: 9.9kgs
Warranty: Machine – 2 -3 years if registered online (within 28 days of purchase) Cells – 1 year, 2hours maximum charge time
Other Features: "Ergoflex-System", 95 min charge time.
Cutting Width
A mower's cutting width means how wide a stripe the machine can cut in one pass. Larger cutting width reduces lawn mowing time.
32cm cutting diameter may sound small but very suitable for small-sized lawns and narrower strips. If you want a lightweight mower that will easily access small areas of your lawn, this equipment is the ideal choice for you.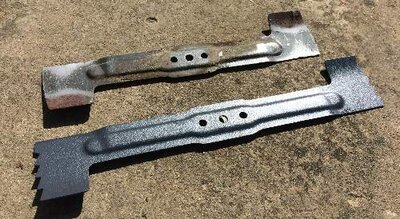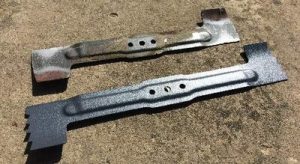 You are likely to take longer to finish mowing the whole portion, but if you are not in a hurry, is there any problem if it fits well?
As stated earlier, the battery offers a considerable mowing time, so the cutting width should not bother you.
Cutting Height
Cutting height means the height of grass after mowing. Each particular type of grass has the ideal mowing size determined by seasons and the conditions under which it is grown. Choosing the right cutting size is important because:
It ensures low maintenance and a drought-tolerant garden.
Mowing suppresses unwanted weeds at the same time encouraging your selected grass to flourish. For instance, if you cut fescue higher, it will suppress the low growing Bermuda grass.
Bosch rechargeable lawnmower handle has three sizes cutting height ranging between 30mm to 60mm where you can choose the appropriate size for the type of grass in your garden.
Although this lawnmower does not adjust low enough to all users' preferences, it makes precise and neat cuts.
Compact and Powerful
Bosch mower is powered by a quickly rechargeable, flexible, and robust 18 volts battery that lasts for quite a considerable time.
The extra 4 AH battery can fit in other 18V Bosch tools and home appliances. I am wondering if you could use it on a drill, a trimmer, or even a grinder? Yes, you can. Quickly and efficiently swap the lithium cell from one device to another. That will save you from buying extra 18-volt system gadgets since you will not need additional chargers or batteries.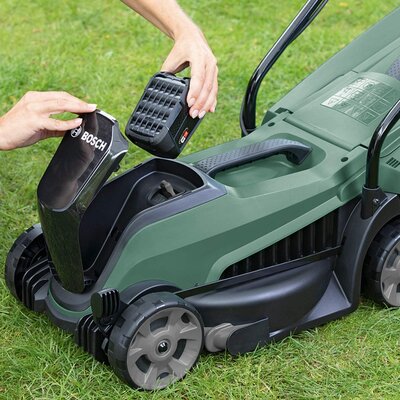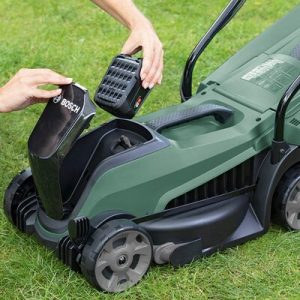 The small t environmentally friendly yet powerful mower is perfect to handle a 300m2 lawn size.
This mower is small-sized and allows you to navigate your lawn easily cutting grass from above 10cm to the highest of the three levels on a fresh lawn.
City Mower 18 has an in-built intelligent processor that ensures its metal blades spin at the same speed through the grass of any length without chewing grass, thereby increasing the battery capacity by 20%.
3-step Adjustable Cutting Height
The process of adjusting the cutting height of your lawnmower is easy. Most mowers in the market are easy to study and understand their operations. At a glance, you can easily tell how to adjust cut heights without any confusion.
Keep adjusting the cutting height to match the current season perfectly. Ensure you lift the height of the blades at the beginning and the end of every season. In hot and dry durations, lift the blade of the lawn to allow grass to grow longer. The moisture trapped in longer vegetation keeps the grass in your yard/garden green and provides shade for the soil underneath.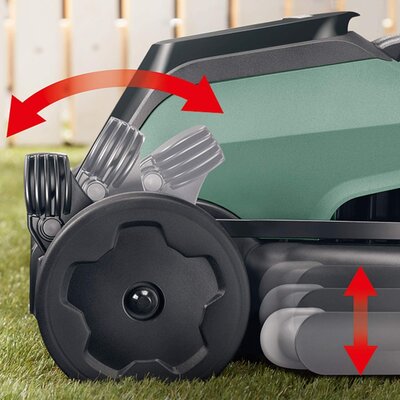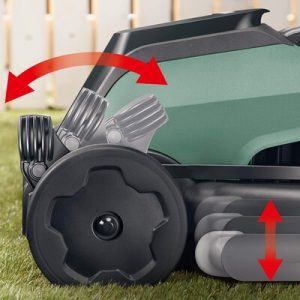 The Bosch Citymower Cordless lawnmower has three adjustable cut sizes ranging from 30mm for clean low finishes to 60mm for cutting long grass.
All that is achievable using a central size of cut adjusting lever.
Easily swap among the 3- step height settings through the central lever. Set grass length between 30mm – 60mm depending on your grass height.
Last Talk
Overall, Bosch lightweight cordless mower is one of the cheapest Bosch lawnmowers built impressively. It is a well-designed and heavy machine. If well maintained and serviced, it should last for several years while maintaining optimum performance.
The little aspects that matter most are tackled. Talk of ergonomic handles that you can adjust, the central lever for height adjustment, freedom from using cords, and above all producing a head-turning, beautifully lawned green yard.
Bosch City mower 18 handles prevent arm and back strains by allowing the user to adjust to a comfortable working posture. It mows an area of up to 300m2 of lawn. The best part is that it is cordless and it is always ready for mowing provided the battery is charged. Battery charge time is between 1.5 – 2hrs maximum.