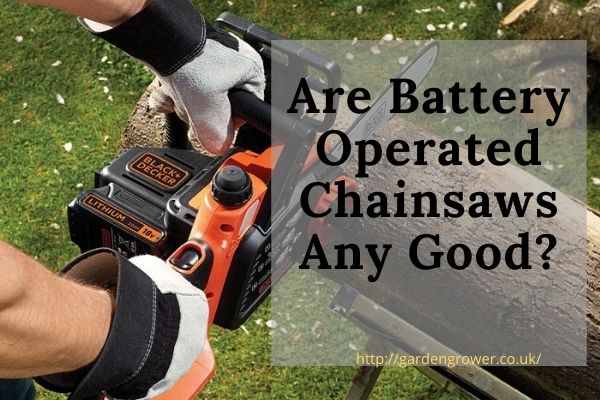 Are Battery Operated Chainsaws Any Good?
Last Updated on October 14, 2023
Battery-powered chainsaws are very popular among professionals as well as DIYers in today's world. They are easier to use, guarantee quieter operations, and easier to maintain when compared to gasoline chainsaws. Before you decide on which one to go for, you need to put so many factors into consideration so that you will be able to make the right decision.
There are health concerns associated with gasoline engines. They produce toxic fumes that can be dangerous to your health if inhaled.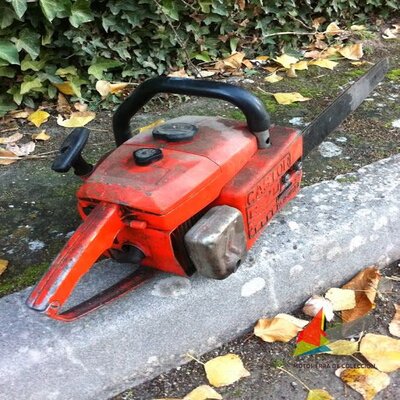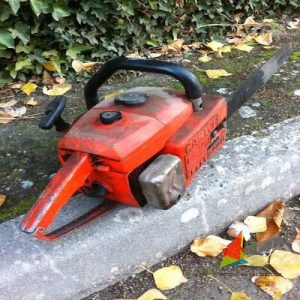 Also, excessive exposure to engine noise is not good for your ear, and that is why it is better to go cordless if you will be spending more time cutting. For example, if you will be cutting almost every day of the week, a battery-operated chainsaw may be your best bet.
Even though corded saws are better in contrast to gas machines, the issue of cord obstruction may reduce your effectiveness.  Since cordless tools are usually used indoors without any problem, it is an ideal thing to use them outdoors to get the most satisfactory outcome.
Less Engine Maintenance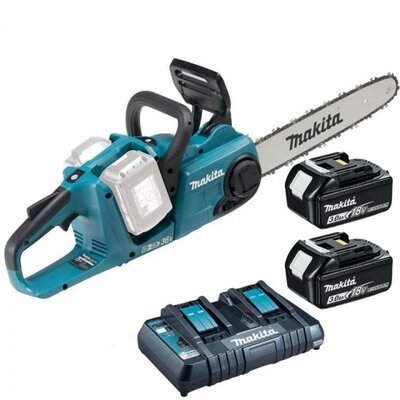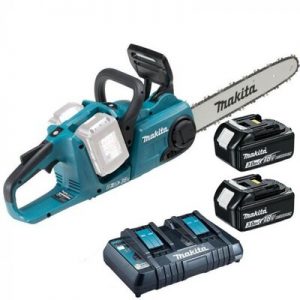 Gas engines require too much maintenance from one year to another, which may not be friendly to your pocket. If you make the mistake of leaving fuel in them during winter, you tend to have a higher maintenance cost. Also, dealing with gasoline, especially mixing, transporting, and storing, could be dangerous. Also, it takes up more of your time and energy in contrast to just inserting a battery into your device.
Safer Cutting When Up High
Another benefit of a battery-operated chainsaw is that it makes your job easier when working on a lift or tree. When you are on top, and you need to communicate with your colleague on the ground, you will have to put off the engine because of its noise.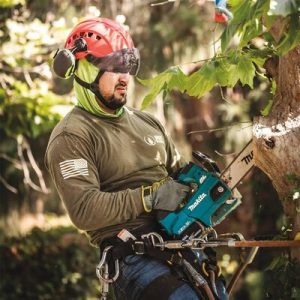 To proceed with your work, you will have to pull-start the engine while at height and this is not a safe practice. With a battery-powered machine, you only need to release the trigger, and the noise stops absolutely for easy communication with your man.
Besides, the excellent power-to-weight ratios of most cordless chainsaws make them easy to handle. That is why many professionals are integrating them into their workflows to get the most satisfactory outcome.
High Upfront Cost
Using a battery-operated chainsaw for jobs regularly may require a bit of investment in batteries to power it. However, the investment is worthwhile because, in the long run, it will be almost cheaper than a gas-powered one. This is because you won't need to buy gas and engine oil regularly. Also, you won't need to spend too much on maintenance since you are using batteries to power the machine.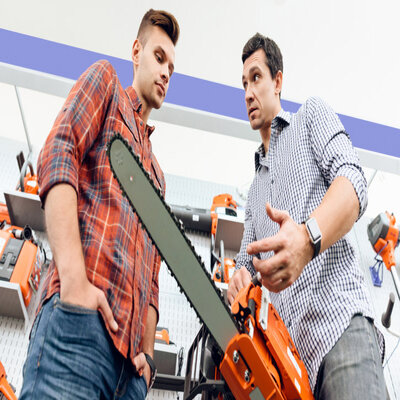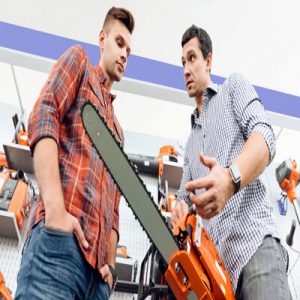 You can use a battery-powered machine for a long time, up to three years, before thinking about carrying out any significant maintenance operation. Also, you may need to wait that long or more before thinking about replacing the batteries.
Besides, you may think that it will cost you some bucks to charge the battery, but you can't compare this to the cost of fuel,  which is not usually stable. You can consider using solar panels to charge the batteries so that you will be able to reduce the cost of operations.
One Battery For Multiple Tools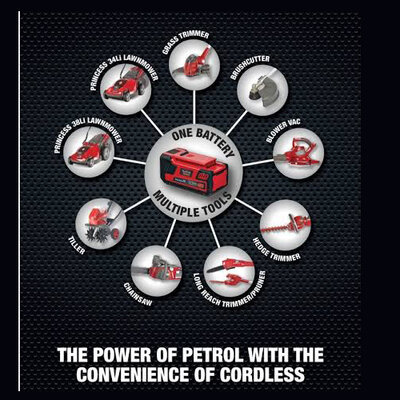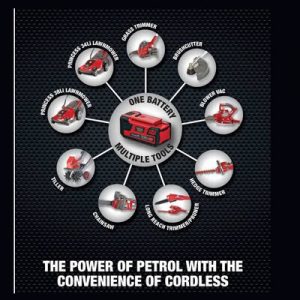 The majority of battery-powered tool manufacturers have developed their batteries in such a way that you can use them for multiple devices. For example, you can use your chainsaw battery pack for devices like blowers, strimmer, and so on. This will reduce your cost of acquiring these devices because you won't pay for the battery more than once. However, you need to check with the manufacturer to be sure that the battery has multipurpose use.
On A Final Note
The convenience and less noise associated with battery-powered chainsaws make them the choice of both professionals and DIYers. Environmental friendliness and reduced maintenance cost also contribute to their popularity. You may need to spend more upfront but by saving other vital costs, you will be able to achieve maximum reduction in overall cost in the long run. You will save on oil and fuel, with an absolute reduction in maintenance or repair cost. With the development of more powerful cordless chainsaws, no one can dispute the need to use them more in today's fast-changing world.