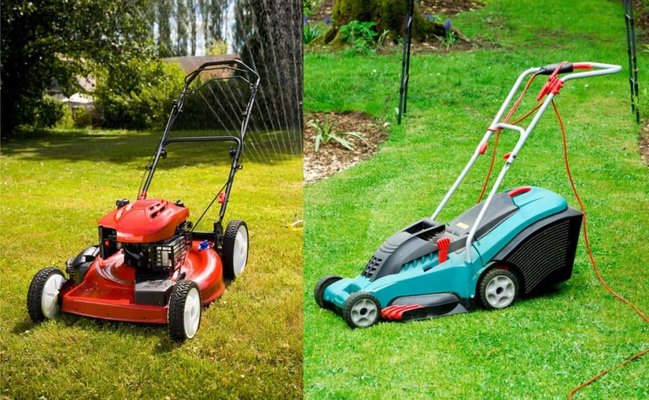 Petrol Vs. Electric Lawn Mower
Last Updated on September 26, 2022
A lawn mower is essential for a healthy, clean and beautiful looking lawn. Sure, no matter if the lawn mower is powered by petrol or if it's electric, you can still cut through grass with it. But again, which type of mower is the perfect fit for your lawn? And how are you sure that you'll be able to work with just any kind of lawnmower? 
So, let's look into the two different types of lawn mowers – petrol or electric!
 Petrol Lawn Mower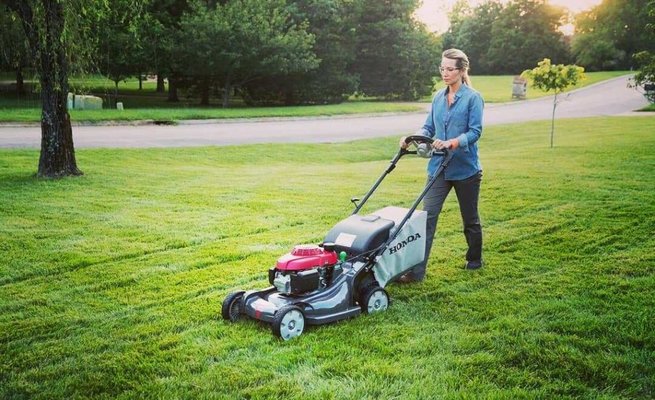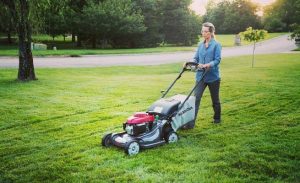 Petrol lawnmowers are the classic lawn mowers. They can cut grass of lawns over 200 meters square. The parts of traditional petrol-powered lawn mowers are quite familiar as well as cheap, which means if the mower does face any complications, mechanics will be able to fix it smoothly.
Petrol lawnmowers do not have the problem of having to have its battery changed or charged from time to time. Plus, mindless disposal of batteries is harmful to the environment.
However, petrol lawn mowers can be as equally as harmful to the environment as battery-powered lawn mowers. Especially if the lawnmower emits gas during use. Petrol lawn mowers also have the hassle of buying extra parts and having them fixed like spark plugs and fuel filters.
Not to mention that you also have to spend on refilling the lawn mower with petrol regularly.
Even with the downsides and variety of expenses behind a classic and traditional petrol-powered lawnmower, you will find that they are very useful and durable in the long run, compared to electric lawn mowers.
 

Electric Lawn Mower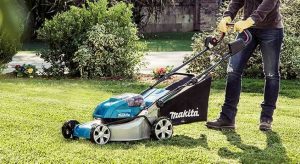 One of the advantages of owning an electric lawn mower is that they do not come with additional expenses to buy extra parts and refueling, all you have to do is replace a battery.
An average electric lawn mower battery can last up to an astonishing period of roughly three years! In three years, with the money you spend on buying parts, fuel, and repairmen for a petrol mower, you will probably be able to buy more individual lawn mowers.
Similar to petrol-powered lawn mowers, electric lawn mowers also have disadvantages. Unlike petrol lawnmowers, you cannot go very far with an electric lawn mower because of the extension cord. You can only go as far as the cable goes.
Also, an electric lawn mower will contribute to your electric bill. Which means you will have to use the mower carefully. And if the lawnmower is battery powered, then as mentioned above, it can play a significant role in affecting the environment when a battery is not correctly thrown away.
As you can tell by now, the pros and cons of petrol-powered lawnmower and an electric lawn mower balance each other. The truth is, there is no better mower, the "better" lawn mower is the lawnmower that best fits your lawn and gardening needs.
What Is A Self Propelled Lawn Mower?
Unlike regular lawn mowers, a self-propelled lawn mower moves forward on its own without external force. They are almost vehicle-like, as they work on a drive system and is brought to life with a squeeze of the bar or "bail" on the handle.
All the operator needs to do is control the direction of the mower. If the operator lets go of the bar, the mower automatically stops moving, and the blades stop rotating.
A self-propelled lawn mower is safer than ordinary lawn mowers because of this unique feature.
With a lawn mower that is not self-propelled, comes various hazards. For example, any wrong step of a foot can cause harmful contact with the blades, and if something urgent comes up, you have to go through an entire puzzle just to shut the lawn mower off.
Another unique feature is the blade override feature. This enables the operator to effortlessly move the unit from point X to point Z without unevenly cutting some grass along the way.
And you don't have to restart the lawnmower each time you let go of the bar just to take a breather or wipe some sweat off. It will wait for you, so relax and go for that green thumb!